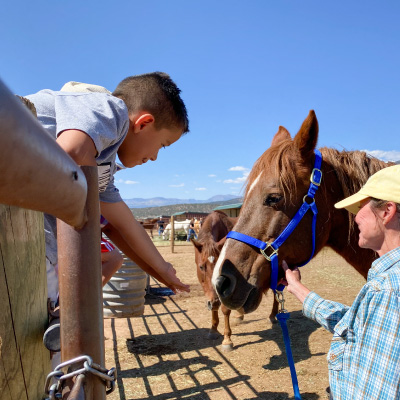 Mountain Valley Horse Rescue se fundó en 2004 para ayudar a dos caballos que se encontraron abandonados en el área cercana de Flat Tops Wilderness. Desde entonces, MVHR ha estado trabajando para rescatar, rehabilitar y realojar a los caballos que han sido abandonados, descuidados, abusados ​​o cuyos dueños simplemente ya no pueden cuidarlos. MVHR también trabaja para reducir el abuso y la negligencia de los caballos a través de un amplio alcance comunitario y educación. incluyendo lecciones de equitación, campamentos para niños y clínicas para adultos.
Desde sus inicios, MVHR ha crecido hasta ahora cuidando hasta 25 caballos de rescate a la vez en su rancho de 114 acres en las afueras de McCoy. MVHR se basa en un núcleo asombroso de voluntarios y grupos de servicio que brindan la mayor parte del cuidado diario básico para los caballos en recuperación. En agradecimiento, los caballos retribuyen a todas y cada una de las personas que visitan el rancho compartiendo su belleza y su espíritu noble y empático. MVHR también da la bienvenida a cientos de miembros de la comunidad al rancho cada año, quienes participan en nuestra diversidad de oportunidades para que las personas interactúen y aprendan más sobre los caballos de rescate, a través de actividades como lecciones de equitación, campamentos para niños y clínicas para adultos. Con la construcción de un granero y una arena cubierta actualmente en curso, busque aún más de estas oportunidades para interactuar con los caballos, durante todo el año, ¡tan pronto como se complete nuestro espacio interior!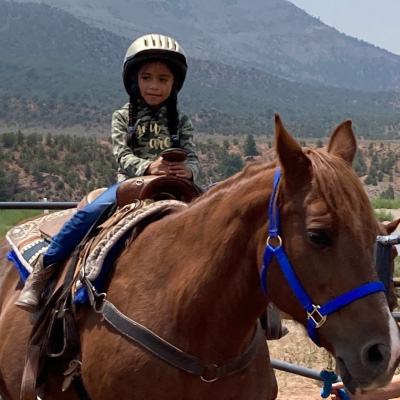 Al asociarse con EVOM en el verano de 2021, MVHR estuvo encantado de ofrecer instrucción básica de equitación sobre cómo guiar y cuidar caballos, combinada con paseos en pony para crear un día divertido para que las familias visiten MVHR, los caballos y el rancho. Conocer a más personas y familias de nuestra comunidad local ha sido invaluable para los caballos de MVHR, a medida que hacen crecer su comunidad de defensores de los caballos que conocen y comprenden la difícil situación de los caballos necesitados.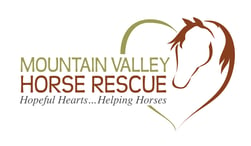 ¡Y ahora ...... va a ser un día de heno para los registros! ¡Mountain Valley Horse Rescue se complace en organizar su séptimo día anual del heno el Sábado, 2 de Octubre de 1:00 a 4:00 pm en el rancho de McCoy! ¡Esta jornada de puertas abiertas ofrece un montón de eventos familiares GRATUITOS y divertidos como paseos en pony, manualidades, juegos, música en vivo con Matt Garth y la oportunidad de conocer a los majestuosos caballos! Si no puede asistir al evento, aún puede ayudar a mantener las mangueras con la subasta en línea en www.mountainvalleyhorserescue.com. ¡Venga a las festividades en 33933 Colorado River Road, el sábado 2 de octubre, de 1 a 4 pm! ¡No olvides traer tus máscaras!
---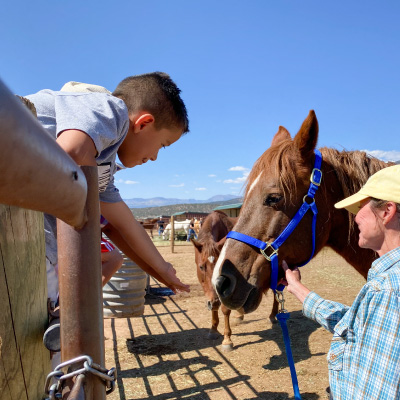 Mountain Valley Horse Rescue was founded in 2004 to help two horses found abandoned in the nearby Flat Tops Wilderness area. Since then, MVHR has been working to rescue, rehabilitate, and rehome horses that have been abandoned, neglected, abused, or whose owners simply can no longer care for them. MVHR also works to reduce horse abuse and neglect through extensive community outreach and education. including riding lessons, kids camps and adult clinics.
Since its inception, MVHR has grown to now care for up to 25 rescue horses at a time on its 114 acre ranch just outside of McCoy. MVHR relies on an amazing core of volunteers and service groups who provide most of the basic daily care for the horses in recovery. In gratitude, the horses give back to each and every person who visits the ranch by sharing their beauty and their noble, empathetic spirits.
MVHR also welcomes hundreds of community members to the ranch each year, who participate in our diversity of opportunities for people to interact with and learn more about the rescue horses, through activities such as riding lessons, kids camps and adult clinics. With the construction of a barn and indoor arena currently underway, look for even more of these opportunities to interact with the horses, year round, coming as soon as our indoor space is completed!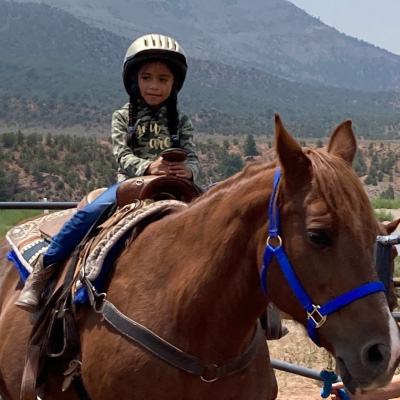 Partnering with EVOM in the summer of 2021, MVHR was thrilled to offer basic horsemanship instruction about leading and grooming horses, combined with pony rides to build a fun day for families to visit MVHR, the horses and the ranch. Meeting even more individuals and families from our local community has been invaluable for the horses of MVHR, as they grow their community of horse advocates who know and understand the plight of horses in need.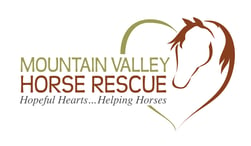 And now…….it's going to be a Hay Day for the records! Mountain Valley Horse Rescue is excited to host their 7th Annual Hay Day on Saturday, October 2 from 1-4pm at the ranch in McCoy! This open house offers a bunch of FREE family fun events like pony rides, crafts, games, live music with Matt Garth, and a chance to meet the majestic horses! If you can't make it to the event, you can still help support the hoses with the online auction at www.mountainvalleyhorserescue.com! Come on out to the festivities at 33933 Colorado River Road, Saturday, October 2, 1-4pm! Don't forget to bring your masks!