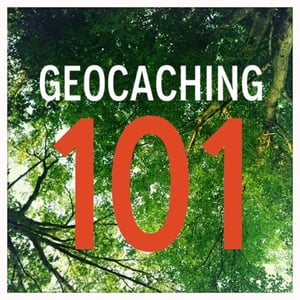 Geocaching is the exciting new adventure game where players venture out into the wilderness in search of caches hidden and marked by their GPS coordinates. Geocachers usually start by looking for caches hidden by others, and then move on to hide their own, leaving secret treasures for the next adventurer to discover. It's exciting to follow your cache online to see how many people find it, and also to visit your cache to see what the treasure has become!
Geocaching has expanded from a relatively simple principle to a game that spans the world and incorporates a wide variety of activities and interests. Check out the website for more details, but here's a short list of a few different types.
A multi-cache is a cache that involves several steps. The seeker usually has to interpret a variety of clues to get from one part of the cache to the next. Mystery caches are caches in which the searcher must solve a challenging puzzle in order to determine the search coordinates. Some caches are a hybrid of letterboxing, a game traditionally played in England, but that has spread around the world. Letterboxes typically include a stamp for the searcher to use to record their visit. These typically use a series of clues instead of coordinates to lead the searcher to the final cache, but many have been adapted and added to the geocaching website as coordinates.
Two other specialty types of caches are particularly interesting to those of us at Walking Mountains. The first is the Cache in Trash Out initiative. Geocaches are encouraged to carry trash bags with them on their searches, and to pick up litter when it's appropriate to do so. There are also large Cache in Trash Out events that are hosted to get people outside cleaning up trash.
Finally, the EarthCache is an educationally oriented cache where seekers visit a location with ecological or geological significance. The caches include cards that provide educational information about the particular feature. For example, several EarthCaches are located in the Black Canyon of the Gunnison, where one describes the rock and mineral features visible on the canyon walls, and another directs visitors to observe nests of Golden Eagles.
The possibilities for Geocaching are virtually endless, and if you have already sought out nearby caches, you can always keep yourself busy designing new and exciting adventures for those that come behind you. So get out there and see what you can find and then write in and tell us all about it! We can't wait to hear what you find.
Author: Jaymee Squires, Director of Graduate Studies at Walking Mountains