The natural world is the ideal place for scavenger hunts of all shapes, sizes, and formats. See below for a series of easy fun scavenger hunts to have with your family while out and about in nature in the Eagle Valley. These activities are great ways to extend your walks of hikes with your kids and are a lot of fun!
Updated 3.23: ONLINE LEARNING RESOURCES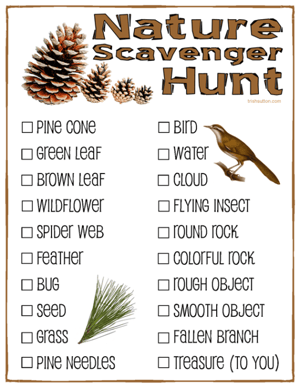 Have an Alphabet Scavenger Hunt: Look for items in nature that begin with each letter of the alphabet!
Have a Colors Scavenger Hunt: Collect some paint sample cards and see how many of the colors you can match to items in nature!
See how many different Textures you can find and describe each.
Search for Trash and pick it up on a Litterbug Scavenger Hunt. (Make sure to wear gloves and not to pick up anything that might be dangerous – broken glass, barbed wire, etc.)
Look for evidence of wildlife in a Signs of Animals Scavenger Hunt. See how many different animal tracks you can find, look on trees or shrubs for browse marks, keep your eyes peeled for floating feathers, and of course, animal bones are always a solid sign that animals are (or were) near!
Author: Jaymee Squires, Director of Graduate Studies at Walking Mountains
Walking Mountains Science Center for adults, families and children. Stop by for a visit, Admission is FREE!