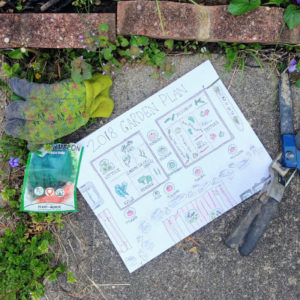 Does the occasional spring-like weather have you itching to get your hands in the dirt? Are you getting tired of browsing the produce section at the grocery store rather than going out and picking homegrown fruits, vegetables, and herbs? Is the sight of your barren garden making you nostalgic for the scent of freshly watered soil?
With ski season officially over, many of us are ready to dive headfirst into our summer hobbies, but the threat of late season frosts is keeping many of our hands out of the earth where they belong. The shoulder season can often cause severe cases of stir-craziness, but there's no reason to sit around twiddling your green thumbs. If you're someone who occasionally prefers plants to people, read on to see what you can be doing to get your garden ready for the upcoming summer.
"Preparation is the key to success". While Alexander Graham Bell may not have been referring to garden planning when he voiced this popular wisdom, it holds just as true in this situation as it might if you were in the process of inventing the telephone. Creating a garden plan is just as important to your plants' health now as regular watering will be later on, and it provides a constructive way to turn your garden daydreaming into reality.
To start your garden plan, first you'll want to choose which plants you want to grow. From there, it's important to determine each crops' expected yield and consider how much you'll be able to eat. Skip this step and you may find yourself testing new recipes for zucchini bread, muffins, cookies, brownies, chips, and pasta recipes until you start forcing your extra veggies onto friends and neighbors. Before you go out to buy seeds, test the viability of any old ones you may have from previous years by wrapping a few in a damp paper towel and keeping it moist until the seeds (hopefully) sprout.
Once you have your plants selected, create a map of your garden to be sure all of the plants will get their required amount of sunlight and water. To determine what areas get more sun, observe your garden as snow is melting to see which areas melt faster than others, with the faster melting areas being better for sun-loving crops and vice versa. Once all of the snow is melted, keep an eye on what areas of soil dry out first and which ones stay moist longer to determine where to plant your crops based on their watering needs.
With seeds selected and maps drawn, you're ready to start getting your hands dirty. Test to see if your soil is dry enough to start working it by picking up a handful of soil and squeezing it, releasing, and then gently give it a few taps. If the soil stays in one solid clump, it is still too wet, and cultivating the soil at this point could damage its health. If the soil breaks apart but still has some moisture, it's at the perfect point to start breaking apart clumps and adding compost or fertilizer.
Finally, you can start your seeds indoors based on your plant hardiness zone. Much of Eagle County is in zones 4 and 5, but enter your zip code on the USDA's Plant Hardiness Zone Map to determine your specific zone. From there you can find charts outlining when to sprout, transplant, and harvest plants based on your zone. Now comes the hardest part: weeding, watering, and waiting for your plentiful harvest to appear.

Haley Baker is a former Naturalist and Sustainability intern at Walking Mountains Science Center with thumbs that get greener with every growing season.