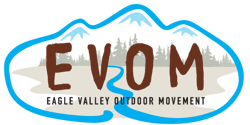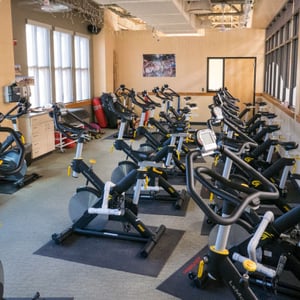 Cada decisión y acción que se toma en Mountain Recreation se hace con nuestra misión en mente: proporcionar oportunidades recreativas para que todos en nuestra comunidad lleven a cabo vidas saludables y felices.
Estamos orgullosos de anunciar que recientemente The Colorado Health Foundation ha otorgado $325,000 a Mountain Recreation. A través de tres años, Mountain Rec utilizará estos fondos para promover la diversidad, equidad y la inclusión en cada instalación, programa y actividad del distrito.
Este trabajo incluye entrenamientos sobre la diversidad, equidad e inclusión para nuestros empleados, clases de español para nuestros empleados anglos, clases de inglés para nuestros empleados hispanohablantes y últimamente hemos establecido un nuevo fondo de becas para cualquier persona que haya sido afectada financieramente por COVID-19.
Esta beca es para cualquier adulto, pareja, familia y persona de mayor edad que haya sido afectada financieramente debido a COVID-19. Los fondos se pueden usar para cualquier programa o actividad para adultos o niños. ¡Adicionalmente estos fondos se pueden usar para una membresía de tres meses al Gypsum Rec Center (para jóvenes, adultos, parejas, personas de mayor edad y familias)!
Para aplicar, simplemente llene la solicitud de The Colorado Health Foundation en MountainRec.org. En nuestra página principal se puede encontrar un enlace directo a esta solicitud. Desde este momento hasta octubre del 2021, estaremos aceptando solicitudes.
Últimamente como parte de nuestro nuevo fondo de becas, nos gustaría pedirles su ayuda. Vamos a regalar cinco membresías familiares anuales al Gypsum Rec Center para navidad. Cualquier persona puede nominar a una familia o auto nominar a su propia familia, que haya sido afectada financieramente por COVID-19. ¡Esta membresía anual para familias tiene un valor de $899!
Se aceptan nominaciones del 2 de noviembre al 18 de diciembre y las membresías serán premiadas la semana del 21 de diciembre, justo en tiempo para la navidad. ¡Haga su nominación en MountainRec.org!
Así que llenen su solicitud para esta nueva beca y por favor ayúdenos a regalar estas membresías para traer alegría y la oportunidad de vivir vidas saludables para cinco familias más afectadas por COVID.
Como siempre nuestra comunidad puede encontrar más información sobre todas nuestras instalaciones y programas a través de Gypsum, Eagle y Edwards en MountainRec.org. También se pueden inscribir para nuestras alertas por email y ver más información en nuestra página de Facebook de Mountain Recreation.
---
Eddie Campos, Mountain Recreation - Marketing & Communications Manager