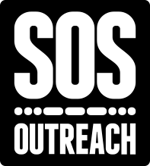 Lea este artículo en Español AQUÍ.
*Adapted from the article with the same title. Read original article HERE.
SOS Outreach is a national non-profit organization, with its main office in Eagle County. They offer youth programs that combine outdoor exploration, positive adult mentorship, leadership skills and community service to help youth discover joy, feel included, overcome challenges, improve their mental health, and become strong leaders.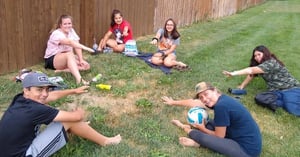 On and off the mountain, SOS participants learn and incorporate their six core values—courage, wisdom, discipline, humility, integrity and compassion—to help manage stress, stay focused and make positive choices.
SOS often highlights how the skills our kids learn on the mountain translate to overcoming obstacles in their own lives: getting up after you fall, encouraging and cheering on peers, trying something challenging and new. Dr. Casey Wolfington, a licensed clinical psychologist at Eagle Valley Behavioral Health in Colorado, reaffirms why these skills and attitudes help guide our youth during difficult situations like this:
"Every time a kid is able to overcome an obstacle, what we're really doing is increasing their threshold," shares Dr. Wolfington. "We're creating a positive experience because they're excited that they accomplished it and the people around them are excited. So, now they have that reward and they have that feedback—it encourages them to take on other challenges."
The challenge of skiing a steep run can be applied to so many different areas, whether taking a test at school or getting a shot at the doctor.
"It's so generalizable, because fear in our body feels the same," says Dr. Wolfington. "People who are anxious about COVID-19, it probably feels similar to when you're feeling anxious about other things in your life. What SOS is doing is training people to overcome that. And what's amazing about this, with these different activities like rock climbing or snowboarding, it really focuses on the youth being empowered. It's 100% reliant on that youth. Your mom can't rock climb for you. Or your coach, no matter how amazing they are, can't do it for you. Ultimately, people can give you support and encouragement, but it's up to you to take those steps. In a lot of other realms, youth don't get this chance because a lot of people do it for them. I think what SOS does is really magical."
With social and emotional learning deeply rooted in each and every activity at SOS, youth are equipped with the tools to be problem solvers. There is an exchange of knowledge about yourself, about your environment and about your interactions with others. It shapes the way young people understand themselves and understand the world.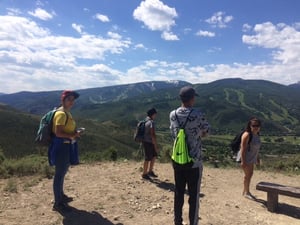 As SOS continues to evaluate a changing landscape, we're developing and adapting our programming appropriately to foster human connection during this time. In addition to instilling critical leadership skills, we remain steadfast in engaging with our kids, providing valuable resources to their families, fostering weekly virtual meetups to provide consistent mentor and peer connection, and small-group in-person programming in the great outdoors.
This reinforcement of connection is crucial. Dr. Wolfington highlights that during times of crisis, we look to our community—our people—to determine our safety. We learn how to act by observing how others act, constantly looking at our surroundings for how we should feel. For youth and teens, the need for socialization, peer support, and engagement are imperative for their development.

Many of our kids may come from vulnerable homes like a single parent household or a low-income family. When parents aren't able to be as present or accessible as they'd like to be in order to provide a roof overhead and food on the table, maintaining these mentor/mentee connections is more important than ever.
While much of their mentor groups' time together has shifted to a virtual format or small-group day activities outside, these interactions are still proving integral for structure and stability through the pandemic.
For more information about SOS Outreach, email bcarlsen@sosoutreach.org, visit their website: sosoutreach.org, or call (970) 446-6214.
In conclusion, the social and emotional learning that SOS centers its curriculum around helps build resiliency in our kids, no matter what curve balls come their way. SOS provides the space for kids to practice these leadership skills. Now, more than ever, all of our kids are putting these skills to use. And while SOS focuses a little more on youth, EVOM invites other members of the Eagle County community of all ages, abilities, and cultures to just like SOS, explore and discover the many benefits and opportunities our outdoor spaces can offer us. These spaces, in addition to putting our skills to the test, offer us the opportunity to connect with nature and other people in the community. Let's not only foster resilient youth, but a whole community!