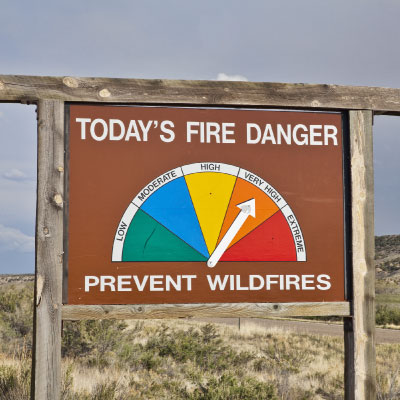 Después de la catastrófica temporada de incendios forestales del año pasado, la seguridad y la prevención de incendios son más importantes que nunca. Según el sitio web Leave No Trace, los incendios provocados por humanos son la causa de casi el 90% de todos los incendios forestales en los Estados Unidos. Su campaña de investigación afirma que se ha demostrado que estos incendios se queman a más del doble de la tasa de los que ocurren naturalmente, y es más probable que amenacen los hogares. Los incendios forestales tienen beneficios, como la promoción de la salud ecológica, pero también graves consecuencias. Las personas que recrean al aire libre pueden tomar medidas para ayudar a evitar que ocurran estos incendios, especialmente tomando precauciones adicionales con sus fogatas. Si planea tener un incendio, aquí hay algunas recomendaciones importantes a seguir:1. Las prohibiciones de incendio a menudo se implementan en muchas áreas del país a medida que avanzamos hacia el verano. Verifique las regulaciones antes de cualquier salida que pueda involucrar fogatas, fuegos artificiales o fuegos artificiales. Si usa cigarrillos, apáguelos completamente y deséchelos adecuadamente.
2. Para minimizar la propagación de insectos invasores que pueden vivir en la leña, obtenga su leña localmente recolectando si está permitido o comprándola cerca de su campamento.
3. Use una estufa de campamento para cocinar si tiene una. Las estufas pueden generar menos impactos que el fuego y, cuando se usan correctamente, es menos probable que provoquen incendios forestales.
4. Si tiene una fogata, use anillos de fuego existentes (roca o metal) para proteger el suelo del calor. Mantenga su fuego pequeño. Queme solo leña en el fuego, ya que alquemar basura se desprenden sustancias químicas tóxicasque no desea respirar.
5. Queme toda la madera hasta convertirla en cenizas, use mucha agua para apagar el fuego y asegúrese de que el fuego esté completamente apagado y frío antes de salir del área.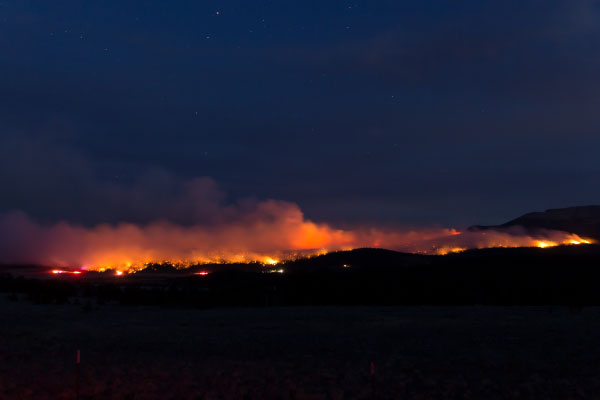 Para ver el artículo completo, visite https://lnt.org/how-to-avoid-starting-a-wildfire/. Para conocer las restricciones actuales de prohibición de incendios en el condado de Eagle, visite el sitio web de Información de seguridad pública del condado de Eagle en http://www.ecemergency.org/2020/04/eagle-county-fire-restriction-info.html.
Abbe Batten es la Asistente Administrativa III de Sylvan Lake State Peak, Eagle, CO.
---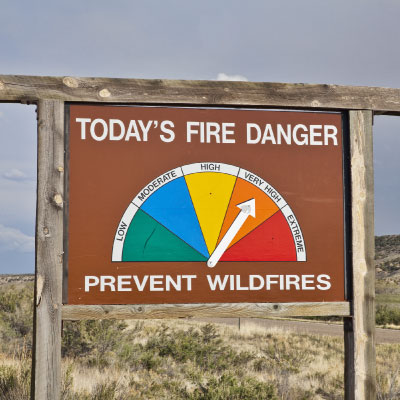 After last year's catastrophic wildfire season, fire safety and prevention is more important than ever. According to the Leave No Trace website, human-sparked fires are the cause of nearly 90% of all wildfires in the United States. Their research campaign states that these blazes have been shown to burn at more than 2x the rate of those naturally occurring, and are more likely to threaten homes. There are benefits to wildfires such as promoting ecological health, but severe consequences as well. People recreating outdoors can take steps to help prevent these fires from happening, especially taking extra precaution with their campfires. If you do plan to have a fire, here are some important recommendations to follow:
1. Fire bans are often put in place in many areas across the country as we move into summer. Check regulations before any outing that may involve campfires, fire or fireworks. If you use cigarettes, fully extinguish them and dispose of them properly.
2. To minimize the spread of invasive insects that can live in firewood, source your firewood locally by either gathering if allowed or purchasing near your campsite.
3. Use a camp stove for cooking if one is available to you. Stoves can create fewer impacts than fire, and when used properly are less likely to start wildfires.
4. If you have a campfire, use existing fire rings – rock or metal – to protect the ground from heat. Keep your fire small. Burn only firewood in the fire since burning trash gives off toxic chemicals that you don't want to breathe.
5. Burn all wood completely to ash, use lots of water to douse the fire, and be sure the fire is completely out and cold before you leave the area.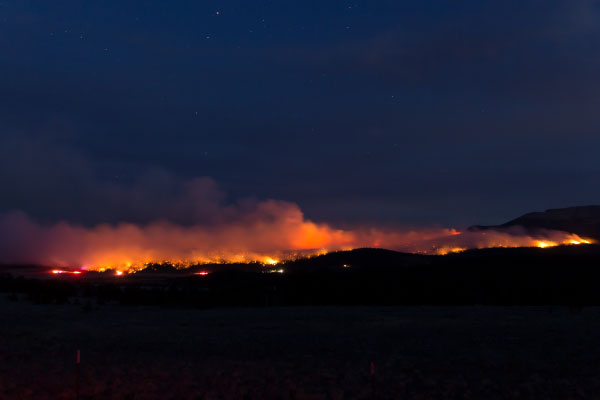 For the complete article, visit https://lnt.org/how-to-avoid-starting-a-wildfire/. For current fire ban restrictions in Eagle County, visit Eagle County Public Safety Information's website at http://www.ecemergency.org/2020/04/eagle-county-fire-restriction-info.html.
Abbe Batten es la Asistente Administrativa III de Sylvan Lake State Peak, Eagle, CO.