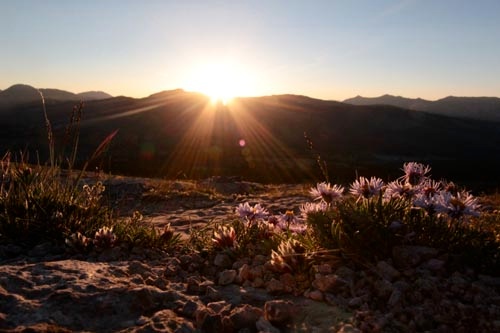 Beautiful moment captured by Walking Mountains Naturalist Theresa O'Halloran.
"I am not sure but I think the flowers are "Pinnate-Leaved Daisies" just because we were above treeline (at about 11,800 ft) and they were only a few inches tall. Alpine wildflowers are blooming!"
Verified by Director of Graduate Studies and Walking Mountains plant guru, Jaymee Squires - They are either some kind of Aster (Aster sp.) or Daisy (Erigeron sp.). In the foreground, it looks like there is some dwarf clover (Trifolium nanum). Daisies and asters are really closely related and you need to look really closely at the little "cup" on the underside of the flower.