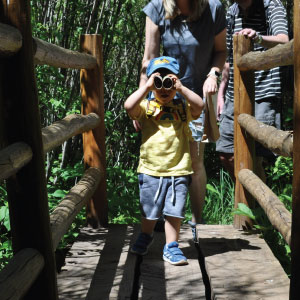 Walking Mountains Science Center will begin offering free family programs in Gypsum and Dotsero beginning September 25! Families with young children ages 3 to 6 are encouraged to come explore the..
Read More
Topics: Earth Keepers, Press Release
Did you know that Walking Mountains Science Center offers a preschool program each week? This is the perfect venue for Vail Valley moms and tykes to come on out and explore their curious nature!
Read More
Topics: Earth Keepers, School Programs
EarthKeepers is a preschool program hosted by Walking Mountain Science Center. The program is catered towards young science lovers ages 3-5. Children have the opportunity to meet Mondays and..
Read More
Topics: Earth Keepers, School Programs