Have you or your family benefited from Walking Mountains Science Center this year? Perhaps your child or grandchild was one of 500 kids who enjoyed a summer science camp.
It's even more likely that a child you know participated in a field science program with their class along with over 3,500 other kids last school year. For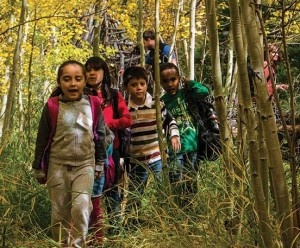 many youngsters in our community, programs like these may be their only opportunity to learn about their mountain environment in a hands-on way outdoors. Your contribution to Walking Mountains ensures that no child will be left out because of an inability to pay. Your support also offers all Eagle County students the opportunity to connect with nature through Walking Mountains at least once a year throughout their schooling.
"I attended Walking Mountains programs as a child and loved it! I wanted my daughter to also experience something both educational and fun. During the summer months, it is a struggle to find things that challenge her, and Walking Mountains summer science camps are amazing!" – Joanne Ford, camper parent
PLEASE BECOME A WALKING MOUNTAINS MEMBER BEFORE DECEMBER 31st so that additional funds can be provided to those schools and students who cannot afford to participate in our educational programs without financial assistance. The impact you have is greater than you can imagine!
Perhaps you or another family member attended one of Walking Mountains' community programs this year. Have you brought a preschooler to one of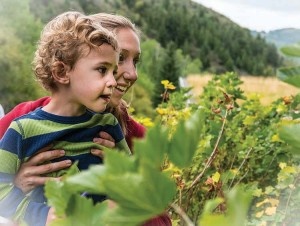 our weekly NatureTykes or EarthKeepers programs? Or have you come to a Science Behind Series or a Sustainable Community Film Series screening? Maybe you have brought out of town guests or relatives to visit the Science Center, gone on a guided nature walk or day hike with one of our certified naturalist guides.
IF YOU BECOME A WALKING MOUNTAINS MEMBER BEFORE DECEMBER 31st, your gift will help sustain these programs and make more of them possible.
"We would like to send a HUGE thank you to your wonderful staff at Walking Mountains. Recently our 2nd graders enjoyed a beautiful day of exploration and learning. Walking Mountains is a valuable resource, and we are grateful for the opportunity to participate in your campus programs." ~ Ann Schmidt, 2nd grade teacher, Brush Creek Elementary.
With each gift you make, you are transforming science education for thousands of Eagle County students, adults and visitors of all ages. Additional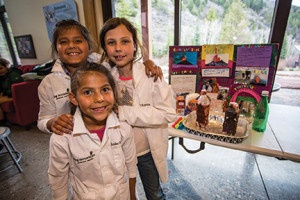 schools and hundreds more children like Robert will be able to experience our hands-on field study activities this school year, come to science camp next summer, and participate in interesting and informative programs thanks to you.
"The learning opportunities I had with Walking Mountains should be experienced by every young person who – like me – calls Eagle County home. We are the next generation of environmental stewards, but outdoor childhood education is a privilege enjoyed by far too few. Fortunately Walking Mountains exists to inspire young people to lead healthy, environmentally conscious lives, and to appreciate and preserve this special place in which we live." ~ Robert Dandy Evergreen State University.
Wishing you a joyous season of giving and a healthy, happy New Year!
Sincerely,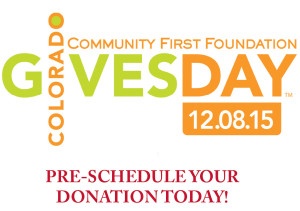 Markian Feduschak
President

Nancy Shane
Annual Gifts Officer