Walking Mountains Science Center is proud and excited to celebrate another year of major accomplishments with their 2016 annual fundraising event, A Taste of Nature, on Wednesday, July 6th. This year's theme is "La Dolce Vita: The Sweet Life," and the organization will welcome more than 400 guests to its campus in Avon, Colorado to support their mission and honor Ann Smead and Matt Donovan.
Purchasing a new property on Sweetwater creek to meet the growing demands of their programs, increasing the number of students served during the school year, and receiving a $1 million gift to fund a staff professional development endowment are just a few of the many accomplishments that Walking Mountains will celebrate with their most active donors and partners.
"We are grateful for the work Ann Smead and Matt Donovan do on behalf of Walking Mountains, and within our entire community," said Markian Feduschak, President, Walking Mountains Science Center. "It has been another incredible year for Walking Mountains, with significant growth across all of our program areas. We could not continue to achieve such success without the commitment of leaders like Ann and Matt, along with the many others who will be joining us at the event."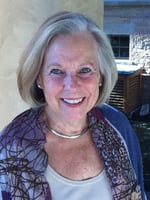 Ann Smead is being honored with the 2016 Reach for the Peak Award for her leadership and dedication to education and children. Ann is the co-founder of the Smead Fellows PhD scholarship and a proud Vail Valley resident. A Midwest native and University of Iowa alum, Smead held leadership positions at IBM and Kaiser Aerospace and Electronics. A pioneer and innovator, she was the first female partner in a large Portland, Oregon commercial real estate management and development firm. Ann serves on the boards of the Vail Valley Foundation and Vail Mountain School, where she served as the Chair.
Ann and her husband, Michael, focus on helping children and supporting education at all levels. They started the Smead Fellows program to provide scholarships to some of the nation's leading Aerospace Engineering PhD candidates in honor of Ann's late husband, Joe Smead. To date, 19 PhD students have become Smead Fellows, and they have additionally awarded four faculty members with Smead Faculty Fellowships.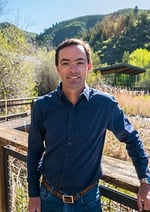 Matt Donovan, owner of Vail Honeywagon and CU graduate, is receiving the 2016 Founder's Stewardship Award for actively demonstrating the Walking Mountains mission of education and stewardship in the community. Donovan is a rare Vail native and Battle Mountain High School graduate. Matt grew up exploring Vail's rich natural environment -- from Gore Creek where he honed his fly fishing skills to the Vail Nature Center where he and his friends would learn from the staff about the various wildlife they encountered during their adventures. He took his love of the natural world to college at the University of Colorado Boulder, where he received a B.S. in Biology.
The Donovan family business, Vail Honeywagon, has been a leader in the local corporate community since 1978, and has been instrumental in the progress of recycling in Eagle County. Matt joined the company immediately after college and in 2008 become the sole proprietor. Under his direction, the company has expanded into electronic waste recycling, and organic waste collection and composting.
Walking Mountains is grateful to the Eagle County community that values their mission: to awaken a sense of wonder and inspire environmental stewardship and sustainability through natural science education. They are looking forward to celebrating another successful year at A Taste of Nature.
About Walking Mountains Science Center
Walking Mountains Science Center's mission is to awaken a sense of wonder and inspire environmental stewardship and sustainability through natural science education. Visit walkingmountains.org or call 970.827.9725 for more information.