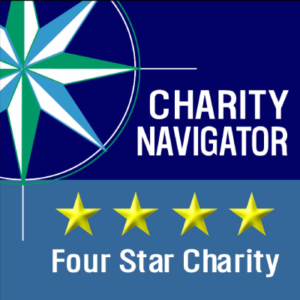 Walking Mountains Science Center, a local nonprofit founded in 1998 that focuses on natural science and sustainability education, recently earned a 4-star rating from Charity Navigator, America's largest independent charity evaluator. The 4-star rating is a result of Walking Mountains maintaining sound fiscal management practices and a commitment to accountability and transparency while fulfilling its mission to awaken a sense of wonder and inspire environmental stewardship and sustainability through natural science education.
"Walking Mountains Science Center's fifth consecutive coveted 4-star rating puts it in a very select group of high-performing charities," according to Michael Thatcher, President & CEO of Charity Navigator. "Only 7% of the charities we evaluate have received at least 5 consecutive 4-star evaluations, indicating that Walking Mountains Science Center outperforms most other charities in America. This exceptional designation from Charity Navigator sets Walking Mountains Science Center apart from its peers and demonstrates to the public its trustworthiness."
Since 2002, using objective, data-driven analysis, Charity Navigator has awarded only the most fiscally responsible organizations a 4-star rating. In 2011, Charity Navigator added 17 metrics, focused on governance and ethical practices as well as measures of openness, to its ratings methodology. These "Accountability & Transparency" metrics, which account for 50 percent of a charity's overall rating, reveal which charities have "best practices" that minimize the chance of unethical activities and whether they freely share basic information about their organization with their donors and other stakeholders.
"It's important that our donors trust that we're using our funding wisely to accomplish our mission to ensure everyone who visits and calls the Eagle Valley home has an opportunity to connect with nature through natural science education," said Patty White, VP of Development, Walking Mountains Science Center. "Our 4-star Charity Navigator rating demonstrates to our supporters that we take being good stewards of funding very seriously."
The 4-star rating adds to numerous awards and accomplishments achieved by Walking Mountains in 2016. Accolades include: Best Place to Work from the Vail Valley Partnership, reaching over 90,000 people through their programs; purchasing the adjacent 5 acres of land at their Science Center in Avon to increase capacity of their School Field Programs; facilitating the creation of the Climate Action Plan for the Eagle County Community; and serving over 4,900 local youth with their Summer Science Camps, after school programs and School Field Science programs.
Walking Mountains Science Center's rating and other information about charitable giving are available free of charge on www.charitynavigator.org.
About Walking Mountains Science Center
Walking Mountains Science Center's mission is to awaken a sense of wonder and inspire environmental stewardship and sustainability through natural science education. Visit www.walkingmountains.org or call 970.827.9725 for more information.
About Charity Navigator
Charity Navigator, www.charitynavigator.org, is the largest charity evaluator in America and its website attracts more visitors than all other charity rating groups combined. The organization helps guide intelligent giving by evaluating the Financial Health and Accountability & Transparency of more than 8,000 charities. Charity Navigator accepts no advertising or donations from the organizations it evaluates, ensuring unbiased evaluations, nor does it charge the public for this trusted data. As a result, Charity Navigator, a 501 (c) (3) public charity itself, depends on support from individuals, corporations and foundations that believe it provides a much-needed service to America's charitable givers. Charity Navigator, can be reached directly by telephone at (201) 818-1288, or by mail at 139 Harristown Road, Suite 101, Glen Rock, N.J., 07452.