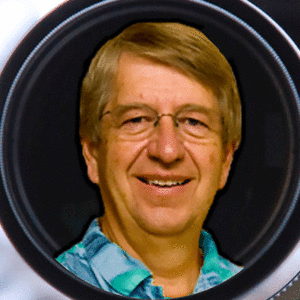 The High Country Speaker Series, a collaboration between the Eagle Valley Library District and Walking Mountains Science Center, kicks off its 2019 schedule of presentations on Thursday, February 7th with a presentation by local legend Rick Spitzer at Walking Mountains Science Center.
The mission of the High Country Speaker Series is to encourage environmental awareness, inspire positive relationships with the natural world, and to create thought provoking dialogue in our community. The theme for the 2019 season is Wildlife in the Rocky Mountains: The hidden stories of conservation, recreation, and sharing our communities with charismatic mega-fauna.

For most locals, and to any visitor who has spent any significant time in the valley, Spitzer is known as the local wildlife photographer who not only knows the locales and techniques to capture incredible images, but also as a lifelong naturalist, dedicated to documenting the natural world.

Spitzer is a Colorado native and grew up in Greeley, Colorado. He completed a BS degree in biology with a minor in chemistry at the University of Northern Colorado. He taught various science courses in grades 7 through 9 and later taught high school biology and photography. Rick worked 22 years as a director of technology in two school districts and retired in 2006 with 34 years in education.

His all-time favorite job was the 15 summers he spent in Rocky Mountain National Park. Rick has published several photography books and the most recent is titled "Colorado Mountain Passes: The States Most Accessible High Country Roadways." Additionally many of Rick's images have appeared in the Vail Daily, Colorado Outdoors, The National Geographic web site, and even Walking Mountains Science Center publications. Rick's extensive background has allowed him to teach workshops on a wide variety of photographic topics and his dedication to chronicling the phenology of Eagle County's wildlife has made him one of the most respected citizen scientists in the Eagle Valley.

Join Walking Mountains and the Eagle Valley Library District for a dynamic evening of learning, adventuring, and introspection into our place in this wild world. As Thoreau put it in his call to live deliberately, Where I lived and What I Lived For, "We are enabled to apprehend at all what is sublime and noble only by the perpetual instilling and drenching of the reality that surrounds us. We can never have enough of nature."
IF YOU GO
When: Thursday, February 7th & Wednesday, April 3rd | 5:30 pm
Where: Walking Mountains Science Center
Cost: FREE!