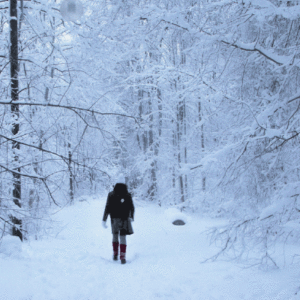 Join Walking Mountains Science Center and local Forest Therapy guides for a relaxing and reinvigorating afternoon of making connections and diving in to our senses and natural surroundings. Forest Therapy, also known as forest bathing or Shinrin-Yoku in Japan, has been around since the early 1980's but it is just now gaining mainstream traction joining the likes of the health, wellness, local food, or yoga movements. Those of us that live in this gorgeous natural environment inherently feel the benefits of spending time outdoors. More and more however, empirical research is showing the physiological and mental health benefits from taking a directed and therapeutic approach to spending time outdoors.

Local Forest Therapy Guide Kayla Weber sees the complementary aspects between the purpose of Forest Therapy and Walking Mountains' mission; "The difference between natural science education and the practice of Forest Therapy is that the relationships to the land are created and strengthened in different ways," says Weber who once worked for Walking Mountains as a naturalist. "Forest Therapy uses more experience, feeling, and emotional connection while natural science education engages the mind," continues Weber.

Kayla Weber grew up in west Michigan before moving out to Colorado 6 years ago. She graduated with a degree in Natural Resources biology from Central Michigan University before landing a naturalist position at Walking Mountains Science Center. She was an intern for Walking Mountains for over a year, then went on to work in early childhood education for about four years. She circled back to her nature based roots in 2017 when she got trained and certified through the Association of Nature and Forest Therapy as a Forest Therapy Guide. She's led walks in Colorado from Estes Park to Avon and hopes to keep the momentum going and help grow the movement locally and globally.

Join Walking Mountains and your fellow community members for a relaxing afternoon of making new personal connections. Or, join to reignite your passion and appreciation for local environments, appreciating the small and slow moving aspects of our world that are drowned out during the everyday hustle and bustle. This will be Walking Mountains' second foray into Forest Therapy with Weber and the first in the winter. Participants should come dressed to spend time outdoors, at times without much movement. The more layers the better, and snowshoes will be optional and provided for all participants.

IF YOU GO
Where: Walking Mountains Science Center
When: Sunday, February 10, 2019 | 1:00 pm-3:00 pm
Cost: $25.00. Registration is closed.