Trail Name: Red & White Mountain via Buck Creek or Wildridge
Walking Mountains' weekly hikes are hand picked by our hiking guides and environmental educators to get you out on the most beautiful trails at the most scenic time of year. Whether it's wildflower blooms or beating the crowds, Walking Mountains' team of nature nerds is out there to show you the best experience on our vast public lands and wild environments. Check back next week for another timely and beautiful, Hike of the Week.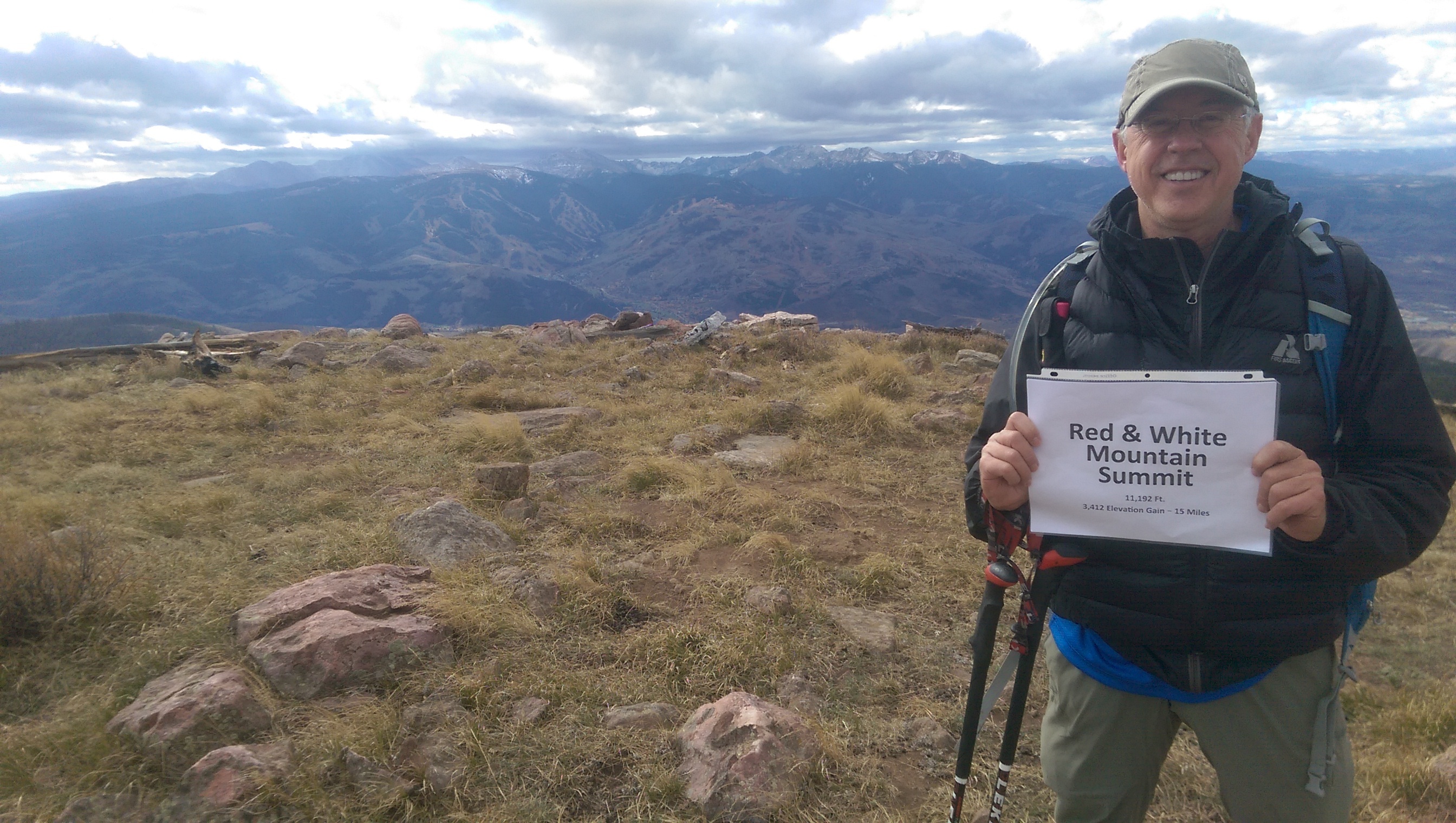 Mileage:
15 miles round trip on Buck Creek or close to half of that via Wildridge.

Subjective rating:
Hiking from the Valley Bottom via Buck Creek this is a challenging hike. From Wildridge on USFS road 779, a much more moderate hike.
What to Expect:
The Buck Creek trail starts just north of Walking Mountains' Tang campus in Avon. Hiking the full trail, from valley bottom to mountain summit, is one of my favorite local treks because the unique views from the north side of I70. Buck Creek Trail follows the spring fed Buck Creek through the drainages beneath, and then above the Mountainstar neighborhood. Once the trail reaches Red and White Mountain Road, the route takes hikers further West passed Red and White Spring, to the base of Red and White Mountain.
This area was once open to motorized vehicles and evidence of their presence can still be seen. Follow the trail, or old ruts, to the peak of the mountain for views of Holy Cross, Vail Mountain, Mt. Jackson, and Mt. Powell all in one panorama! Use your time at the summit to look for peregrine falcons that have been known to nest in the surrounding areas or locate evidence of sheep, that still graze on Red and White Mountain


Stewardship Message:
Many of the access roads in the area, including Red and White Mountain road are important thoroughfares that lead to some of the most prime hunting habitat in Eagle County. Please keep in mind that archery season has already opened and muzzle loader and rifle season are not too far behind. Make sure you are wearing your blaze orange hiking gear and you're keeping pets close! Hunting season is also a good time to learn more about how Colorado Parks and Wildlife manages local herds and how hunters historically have been called some of the most important conservationists.
Hike with Walking Mountains:
Walking Mountains Science Center leads guided hikes year round for people of all ages and abilities. To see a schedule, visit www.walkingmountains.org or stop by one of their Eagle Valley Locations:
In Avon at the Buck Creek Campus behind the hospital
On Vail Mountain at the Nature Discovery Center
At the Vail Nature Center near the Betty Ford Alpine Gardens