Trail Name: Notch Mountain

Walking Mountains' weekly hikes are hand picked by our hiking guides and environmental educators to get you out on the most beautiful trails at the most scenic time of year. Whether it's wildflower blooms or beating the crowds, Walking Mountains' team of nature nerds is out there to show you the best experience on our vast public lands and wild environments. Check back next week for another timely and beautiful, Hike of the Week.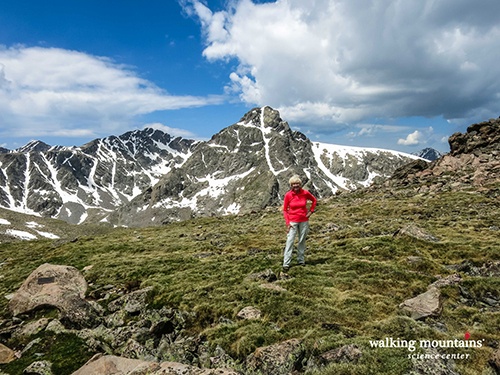 Mileage: 10 mile round trip (out and back)
Subjective Rating: Moderate to difficult. Roughly 3,000ft of elevation gain over 5 miles of trail.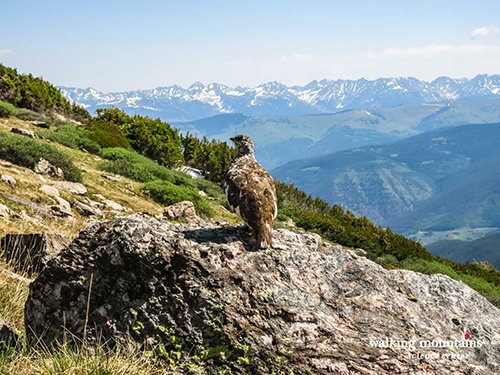 What to Expect: Notch Mountain Trail begins on the Fall Creek Pass Trail out of Half-Moon campground at the very end of Tigwon road (Tigwon means friend in Ute!). The first 2.5 miles climb slowly through a mixed spruce and fir forest and traverses a few large landslides. Make sure you stop at these slides and check out Fall Creek below and the Ten Mile Range in the distance. At the 2.5 mile marker, bear right towards the summit of Notch (continuing straight will take you to Lake Constantine, Tuhare Lakes, and Fall Creek Pass). This section of the trail is classic CCC switchbacks! Built during the economic downturn in the early 20th century, the trail and stone cabin atop the trail were designed to accommodate the pilgrimages made to view Mt. of the Holy Cross.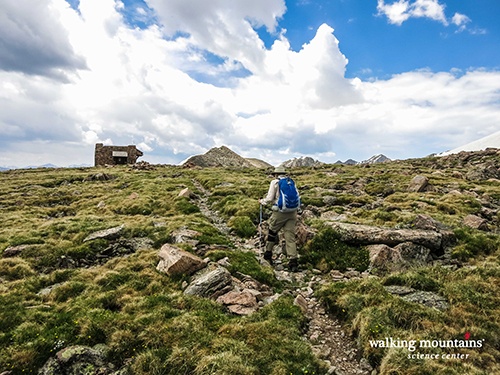 Stewardship Message: The second half of the trail is almost completely above treeline making the 7 principles of Leave No Trace even more important. Please stay on the trail and don't cut switchbacks! Although it may be tiresome to see the trail above you, remember you're walking in the footsteps of travelers over the course of nearly 100 years! The alpine environment is also a very special niche habitat. Keep your eyes peeled for ptarmigan nestled in the rocks and listen for the chirp of pika, as they alarm their families to your presence.