Trail Name: Uneva Peak on Vail Pass
Walking Mountains' weekly hikes are hand picked by our hiking guides and environmental educators to get you out on the most beautiful trails at the most scenic time of year. Whether it's wildflower blooms or beating the crowds, Walking Mountains' team of nature nerds is out there to show you the best experience on our vast public lands and wild environments. Check back next week for another timely and beautiful, Hike of the Week.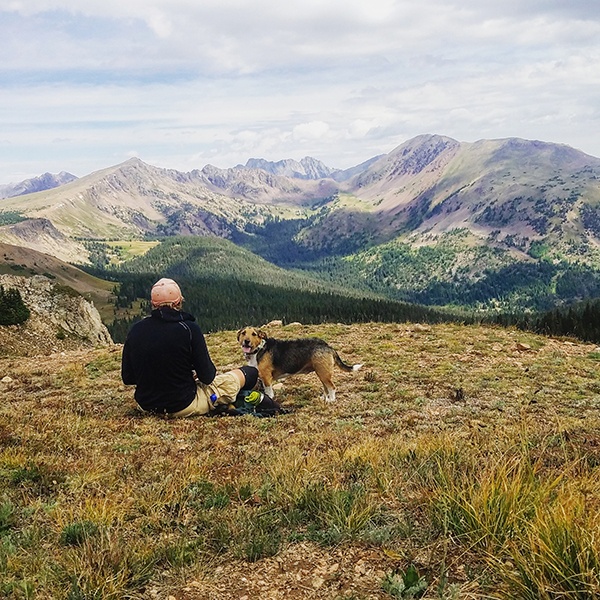 Mileage:
7 miles out-and-back

Subjective rating:
Moderate. Roughly 2,000 feet of elevation gain with a few exposed sections of trail.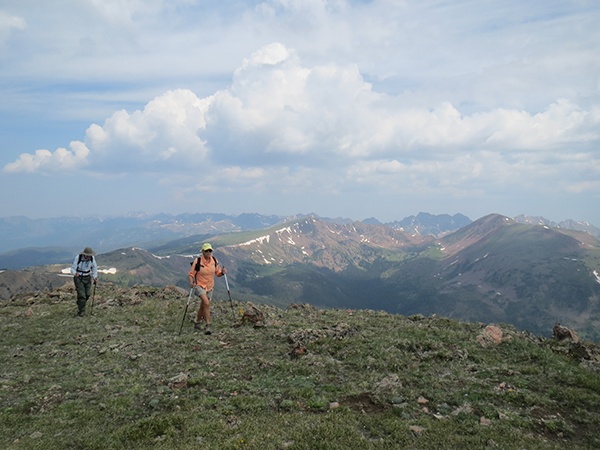 What to Expect:
The Uneva Peak trail starts on the East side of I-70 at Vail Pass. Make sure and park at the recreation parking on the West side, and walk across the overpass to the trail. The trail begins following the Corral Creek drainage and parallels I-70 as you hike northwest towards Uneva Peak. Follow the old logging road through the "ghost stumps" that show the extensive logging history in the area.

The trail ascends through a spruce and fir forest opening up onto one of the most beautiful meadows in Eagle County bisected by a bubbling, spring fed stream. Although flower season has passed, this meadow is my favorite for all shades of paintbrush and the stream is lined with Parry's Primrose in the early season.

Follow the trail across the exposed slope to the shoulder between little Uneva and Uneva peak. From here you can see some of the best late season backcountry skiing locations as well as peak into Summit County and the Ten Mile Range.


Stewardship Message:
Just before the trail opens up into the gorgeous wildflower meadows there is a sign posted alerting hikers to their entrance into the Eagle's Nest Wilderness. Designated by Congress in 1976, this piece of the Wilderness system is one of the most visited in the country! Although dog's are required to be on leash OR under voice control in some areas the Holy Cross Wilderness, in the Eagle's Nest Wilderness all dogs are required to be on a leash to protect the local wildlife and set them up for success for generations to come. Make sure you check the local permissions for the trail you're hiking to make sure you're being the best steward of our public lands!


Walking Mountains Science Center leads guided hikes year round for people of all ages and abilities.
To see a schedule, click here or stop by one of their Eagle Valley Locations:

In Avon at the Buck Creek Campus behind the hospital
On Vail Mountain at the Nature Discovery Center
At the Vail Nature Center near the Betty Ford Alpine Gardens
In Vail Village at the Vail Nature Concierge