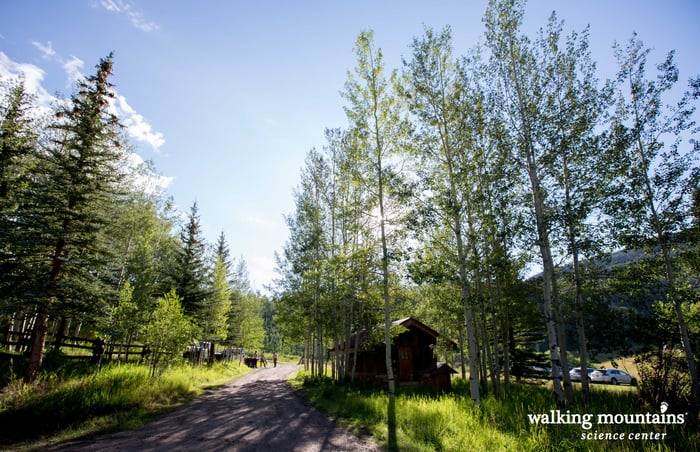 The generosity found in the Eagle Valley from our donors and the community never fails to amaze us here at Walking Mountains. It is through our donors, and people just like you, that we are able to achieve our mission and reach over 127,000 people annually.


A recent example of this came from our friends at the Farm at Knapp Ranch, celebrity chef Kelly Liken, and Avon Liquor. At our annual fundraising gala, A Taste Of Nature, held on July 10 we were fortunate to combine all three into a unique live auction opportunity. Kelly and her culinary team agreed graciously to craft a multi-sensory, four-course meal all in the comforts of the Knapp Ranch. The Knapp Ranch's expert staff are committed to growing the finest quality produce and micro greens in the Vail Valley. Their high altitude, glacially enriched soil, and mountain-pure water is what gives their produce a special kind of flavor and freshness that you won't find anywhere else in the area.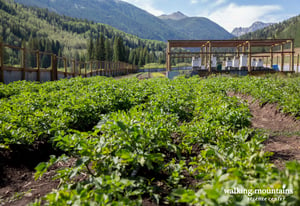 Proceeds from the unique live auction opportunity benefited our Sowing Seeds program. The Sowing Seeds program introduces young students in Eagle County to the world of gardening, healthy eating and environmental stewardship. Stem by stem, leaf by leaf, hundreds of children have learned a valuable lesson: that time, patience, and constant care create amazing results.
The one-of-a-kind package was offered for a private party up to 12 guests and begins with passed hors d'oeuvres, followed by each course presented by Chef Liken and paired with a vintage specially chosen and donated by Avon Liquor to make this evening unforgettable.

The Knapp Ranch's Marmot Guest Lodge, a rustic luxury cabin complete with gourmet kitchen and dining facilities, and a wood burning fireplace was the perfect location for such an amazing experience.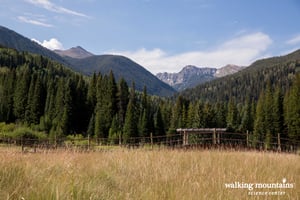 Set in a breathtaking alpine valley near Vail and Beaver Creek and enveloped by the Sawatch Range, Knapp Ranch provides solitude amongst stunning scenery with a lake, ponds, meadows, a babbling creek, hiking and biking trails, and acres of aspen and evergreen forests. Betsy and Bud Knapp conceived and built the ranch as an informal country retreat for family and friends. Life at the ranch harkens back to an earlier era where "being connected" centers on enjoying the richness of nature and the camaraderie of friends in an extraordinarily quiet and un-­hurried setting. Situated on 300 acres at an elevation of 8,700 feet, the heart of the ranch work is land management; organic farming; cultivation of native plants and flowers; fish and wetlands habitat; snow management; selective forest management and sawmill operations; plus hospitality and guest services.

We are beyond grateful that this opportunity was purchased by not one, but TWO different donors at our 20th Anniversary Gala! The enthusiasm resulted in nearly $40,000 being raised to support Sowing Seeds and the Walking Mountains mission: To awaken a sense of wonder and inspire environmental stewardship and sustainability through natural science education.