Actively Green Ambassador: A spotlight that celebrates a local person who works for an Actively Green 2018 participating sustainable business. The goal is to recognize local "green/sustainable" businesses while building awareness and participation in sustainability more broadly throughout the Vail Valley.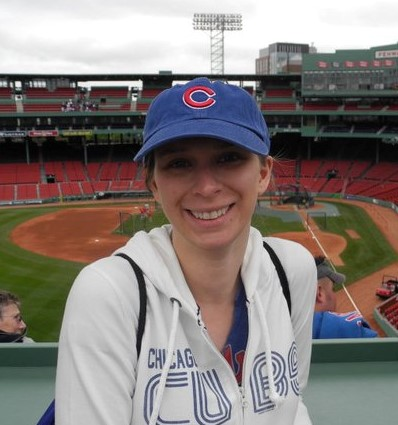 Name: Liz Bankert





Business: Encore Electric

Job & Title: Encore Electric – Project Accountant

My favorite green practice at work is?
Recycling, it's the first practice we tackled as a group and I remember it was one that we were all like "we really need to do something about this" because all of our garbage bins were full every week. It has been fun to watch it develop, here we are 3 years later and there's nothing in those bins anymore, because we have both reduced our waste and now recycle and compost

Has this program caused you to change any of your habits at home? If so, what is your favorite sustainable living tip?
Absolutely! We recycle more, and we definitely compost more. I have a big garden in my backyard so we have one of those round compost bins. My husband and I did a LED retrofit and by far the best thing we've done is put in a programmable thermostat, we have reduced our usage and saved a lot of money since making these changes.

Actively Green is helping me engage with the community by?
For me personally, I've become more involved with the organizations that I have passion for. For instance, for the last couple of years I've been more active with the Vail Valley Salvation Army, specifically with the Empty Bowls event. AG encouraged me to get more involved to become more of an active and engaged participant in my community. I remember a couple years ago we got a call from Sue from the Salvation Army about her wanting a greenhouse, so we came on and provided the electrical for her greenhouse, and it was a community effort to get her a greenhouse which we now enjoy!

The biggest impact of Actively Green is?
For our group it's a paradigm shift in thinking in a lot of ways, specifically we have a lot of procedures and ways of doing things, and we are now more critical of it each procedure. We ask ourselves why we are doing things the way we are, is it just because we have always done it that way? Are there ways we can do it more sustainable? We now look at things through a sustainable lens instead of just a business lens. Some of our changes were really small, like our paper plates… why do we have those? Can't we just get real plates and utilize the dishwasher we have. So we have made those changes.

What does Actively Green mean to your business?
It means innovation and improvement in doing what we do for our business. Encore's goal is all things power, technology, and energy, and now we do that more sustainably. We specifically have implemented a triple bottom line approach. We're the same company but we added that additional focus.

Why should other businesses get involved with Actively Green?
The Actively Green certification is an easy way for everyone in our community to identify which businesses are actively participating in sustaining/preserving our mountain environment. Actively Green provides integrity and credibility to our sustainability commitment and differentiates our company from others. One of the surprising benefits we found was that Actively Green has helped us attract new talent. A number of new employees in the past year let us know that they saw us participate in local events and when it came time for them to look for a new job opportunity, they remembered us.

The most rewarding part about being involved with Actively Green is?
Watching our group grow. We started with a small green team, and simple initiatives. Fast forward three years and we have grown in to a group that truly strives for more. I have employees come to the AG meetings and they have goals and ideas that they are bringing to the table, they're genuinely invested and energized by our company going forward with something new. We just did the Eagle River Watershed Cleanup and we had almost 30 people there, the first time we participated we only had 12. We've really gained some momentum.

My Actively Green tip for other businesses would be?
Start building that momentum, look at one sustainable action in your office and try to improve that. We started by looking at our paper, disposable, products that we could replace with glass and reusable plates. It didn't take much to switch, we were ordering cups twice a month and now we don't order anything.

My big hairy vision for an environmentally sustainable Eagle Valley includes?
Electric trains powered by renewable energy that go from Dotsero to Vail… please :). I grew up in a city where you could utilize the public transit such as trains and wish Eagle County had something similar. A close second for Eagle County would be mandatory recycling, like real fines getting placed if people are found to be throwing recyclables in the trash.

Some of the benefits of Actively Green certification as a business are?
If a business is interested in becoming AG, AG gives a good basic structure to begin implementing these changes. It's the baseline criteria that really addresses the main aspects in where the business can become more sustainable. From there you begin to see the monetary, employee engagement, and marketing benefits/opportunities. I think a lot of businesses are sort of scared off by the bulk of the work, because it seems like a lot if you don't have a background in it. The certification does a good job of breaking it down, we attacked it one at a time. For instance we started with, "We're talking about recycling this week…. How are we going to do that?" we knocked them off one by one. Having that checklist of what we can do and accomplish helps.

I am inspired to be Actively Green because?
For me personally it's a call to action. My actions support the larger Eagle County initiative to help preserve and sustain the community I call home. It's the responsible thing to do.

Actively Green has helped engage our employees in sustainability by?
Unifying our group around a common cause. We are an electrical contractor, most of our work is not done in this office. We have job sites in Summit County, Aspen, and Vail, we are very spread out. We have a service department and construction guys, we don't see each other a whole ton. AG brings our group together monthly in the form of our green team meetings to work on something other than our usual work. It's a collaborative group that talks about things other than what we deal with every day. We talk about initiatives with our group, who is motivated and like-minded, we get buy-in from that group and it helps us become successful and build our internal culture.

Actively Green has helped save our business money by?
Prompting us to look at our practices and improve upon them. We have cleaners that come in twice a week, and we didn't have recycling on site, the cleaners would take it and recycle it, and they charged a premium for that. We looked at this and said "why can't we have recycling here?" so we called Vail Honeywagon and we got the recycling and composting for the entire building which was comparable to what we were paying our cleaners. We brought value to our group, and the building neighbors are able to use it as well. So now it's a benefit to not only our company, but our whole building. We have a Montessori downstairs with 40 preschoolers who are now getting exposure on recycling and composting concepts. It's a monetary saving but also a future investment for us as well.

Last thoughts?
Small changes lead to big results.


The Actively Green Sustainable Business Certification program is a community driven partnership supported by Eagle County, Town of Vail, Sustainable Travel International and Walking Mountains Science Center. To get involved go to: www.walkingmountains.com/ag.