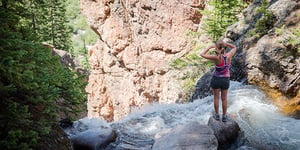 A woman stands near the edge of Booth Falls in Vail. Local trails are visited by hundreds of thousands of people each year. This high use has contributed to issues such as trash, pet waste, trail..
Read More
Topics: Mountain IDEAL Destination, Climate Action Collaborative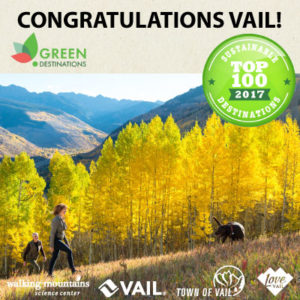 Vail has made international news for its collective sustainability efforts by being named to the Top 100 Sustainable Destinations in 2017 by Green Destinations. The Top 100 list was officially..
Read More
Topics: Press Release, Mountain IDEAL Destination, Forever Green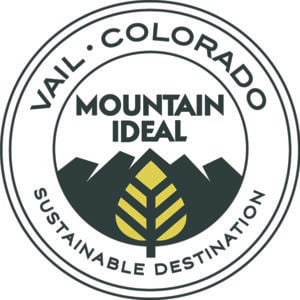 The Global Sustainable Tourism Council (GSTC) is pleased to announce that the Mountain IDEAL Standard for destinations has achieved 'GSTC-Recognized' status.
Read More
Topics: Press Release, Mountain IDEAL Destination, Forever Green