Whether you are headed for sunny shores, staying close to home, or getting a final ski trip in, there are many ways to make your spring break sustainable! Tourism accounts for roughly 8% of the world's carbon emissions. From transportation via air or car to lodging and waste, travel has a huge impact on our environment. Luckily there are many things you can do to reduce the carbon footprint of your spring break and even use your time off to help the planet!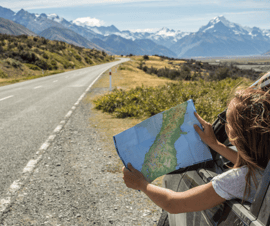 1. Have a staycation!
If you have ever said "I need a vacation from this vacation" this is the option for you! One of the best ways to avoid the environmental consequences of travel is to stay at home. We live in an amazing place with awesome activities, take some time to explore options you usually don't have time for. This year there is a special addition that will make your stay-cation even more exciting and planet friendly: Climate Action Week 2023! Climate Action Week is from April 17th-26th. With events like sustainability trivia, backcountry snowshoe hikes, yoga classes, and special earth day Earthkeepers, the entire family can learn, have fun, and explore all in our beautiful Eagle County!

2. Fly smarter!
Flying produces 3% of the US's total greenhouse gas emissions. However, if you choose to fly in and out of the Eagle County Airport, you have an amazing opportunity to offset through the Good Traveler Program. Help offset the environmental impacts of your flight through an offset donation that contributes to Walking Mountains Sustainability Programs. These programs reduce carbon emissions through energy efficiency, waste reduction, and climate action initiatives. If you are flying out of Denver International Airport consider taking the bus or carpooling to the airport and save money on parking and gas, time in traffic, and reduce emissions.

3. Visit a Sustainable Destination
If you haven't finalized your travel plans yet, consider visiting a certified sustainable destination! Mountain IDEAL is a globally recognized standard that destinations can utilize for certification, and can help you find a great place to visit! Breckenridge is a certified sustainable mountain resort destination,and Aspen and Durango were ranked as Top 100 Mountain IDEAL destinations. Green Destinations can also help you to find certified sustainable vacation spots around the world.

As an area with a lot of tourism, we all know how much visitors impact local communities. We can all do to keep those impacts in mind and no matter where you go, or what you do, be sustainable this spring break!

If you want to learn more about sustainable tourism come to the Sustainable Film Series on April4th for The Last Tourist at the Riverwalk Theatre, for a fun and informative evening! Free registration at www.walkingmountains.org/programs/the-sustainable-film-series/
---
Elizabeth Baer is the Sustainability Fellow at Walking Mountains Science Center