Climate Action Collaborative Electric Bike Share Demo!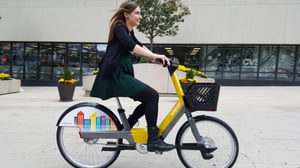 T
he Climate Action Collaborative pf the Eagle County Community is excited to announce an event we will be hosting in partnership with ECO Transit and Town of Avon on August 8th-10th, 2018. The Transportation working group of the Climate Action Collaborative is going to be hosting a 3-day E-Bike Share demonstration at Avon Station, in Avon, CO. Full details are below!
What
Electric-assist bike share demos! We will have
Bewegen
, an e-bike share provider, here for three days to demo their bikes for our elected officials and general public.
Why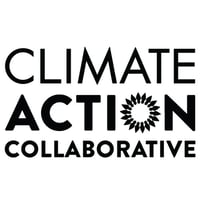 The Transportation Working Group is working to generate community excitement and engagement around a potential launch a regional electric-assist bike share system throughout the County. The main purpose of the bike share system would be to provide citizens with convenient, cheap, and quick travel between communities and within towns for commuting, social, or personal trips. An e-bike share would bring several benefits including:
Reduced car trips around town
Electric-assist to help with the linear and hilly terrain
Convenient in that you do not have to wait for a bus to arrive to get to your destination on alternative transportation.
Where
Avon Station, Avon CO
When
August 8th-10th from 11AM-3PM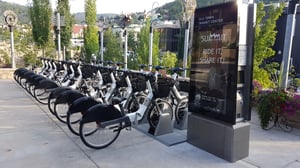 Who
We are excited to host elected officials for the bike ride demo to showcase to our community leaders what a potential electric-assist bike share would look like. And of course, we welcome the general public to generate some excitement and engagement in the community around bike share.
Bike Ride Route