Recycling Guide - Fall 2021 Update
The Climate Action Collaborative is

launching our 5th Bi-Annual Recycling Guide for the Eagle County Community. We are spelling out in perfect clarity (with pictures included) what can ALWAYS go in your recycle bin and what can NEVER EVER go in your recycle bin. The recycling guide may include some items that can get tricky with rule changes from year to year, but these guides should make things easier.
Recycling Explained in these blog posts:

View and Download the Guide to Print Below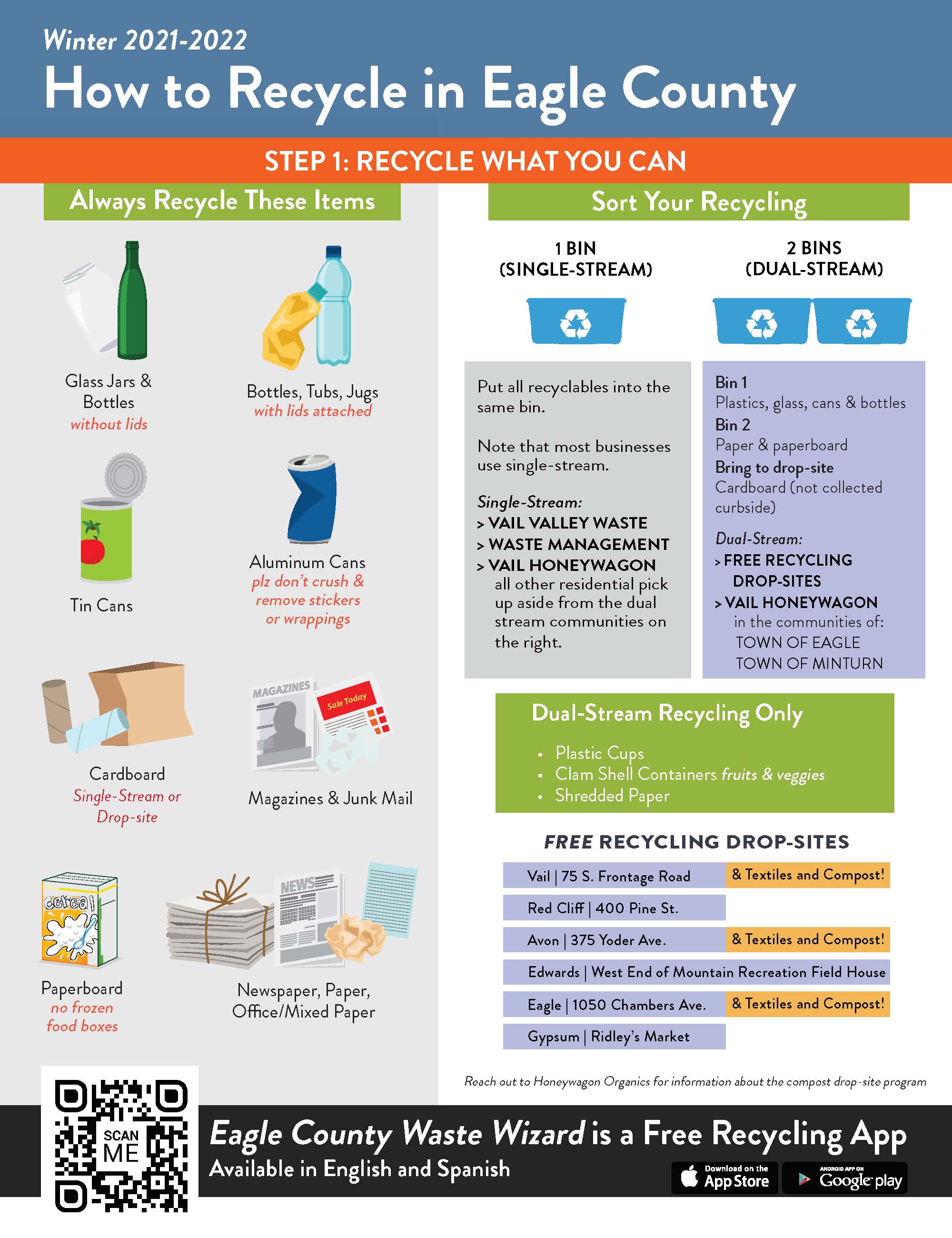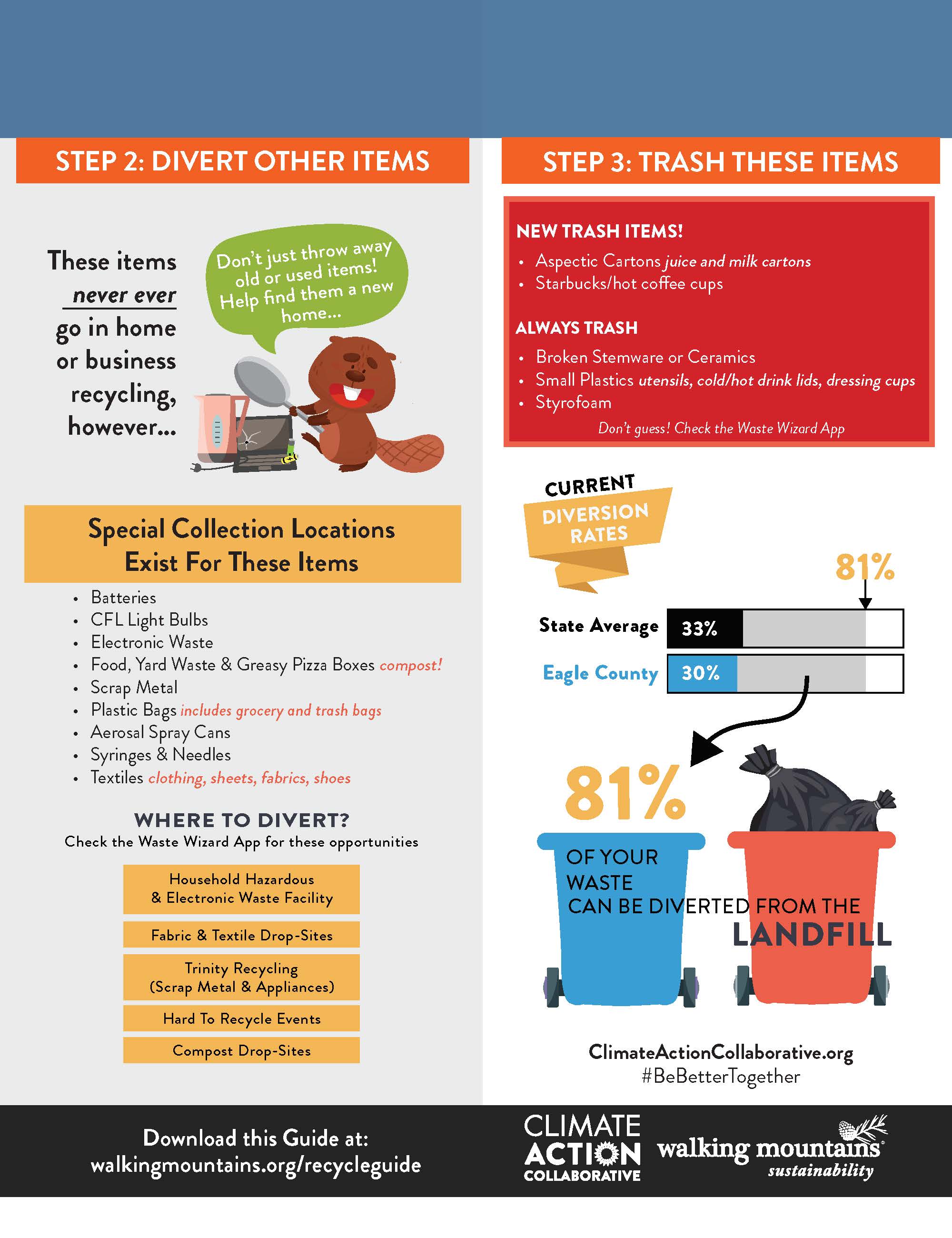 In the interim between our Recycling Guide updates, the Eagle County Waste Wizard app is a perfect tool to answer all the questions you have on recycling. Find the answers to all your specific recycling questions at any time and have access to Walking Mountains recycling resources at the tip of your fingers!