October is the first full month of autumn. It is a month where gold paints our hillsides and seasons collide when the first snow sticks. Some of us dream of sweaters and lattes, Halloween costumes and ski season. Some of us start thinking about efficient appliances and LED light bulbs. Well, maybe that last part isn't so common, but here's a few reasons to add it to your list of things to get excited about this season.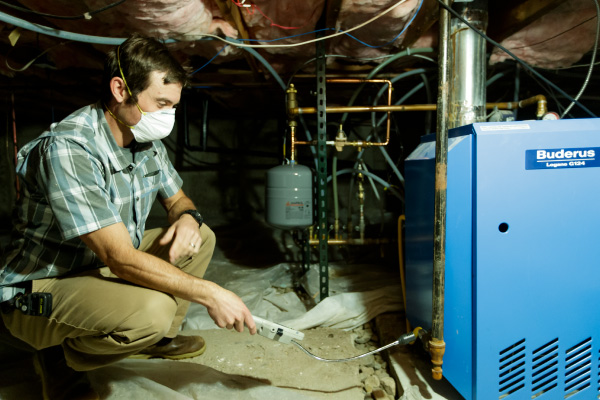 An energy analyst testing the efficiency of a boiler as part of a home energy assessment.
In celebration of the economic and environmental benefits of energy efficiency in our buildings, the U.S. Senate passed a bill to officially make October 6 Energy Efficiency Day. The US Department of Energy has also declared the whole month of October to be Energy Awareness month. This month is both a celebration of the successes that have resulted from energy efficiency work in the U.S., and it aims to bring greater awareness to the importance of energy efficiency in our homes and businesses. Learning how to be more energy efficient can make our homes more comfortable and safe, and reduce our personal carbon footprints. It also allows us to have a broader community impact. Decreasing our energy use can help us reach our increasingly important county and state-wide carbon reduction goals to help combat climate change.
The best way to get started is by adding a home energy assessment to your fall to-do list in order to better understand how you can make your home efficient. It is easy to start with small updates, like replacing all your lighting with LED bulbs. An Energy Coach from Walking Mountains will walk you through the entire process. The program has helped local homes and businesses save more than $1,000,000 on their energy bills since 2011.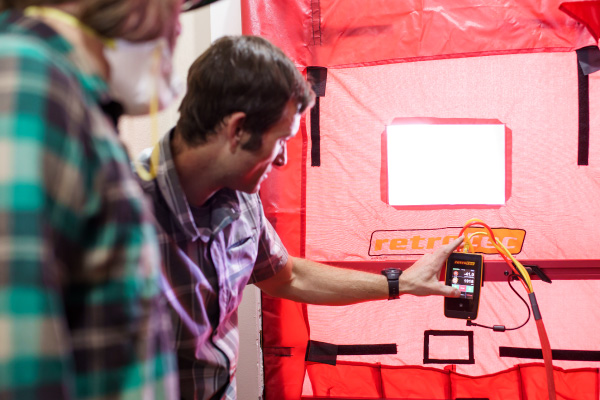 An energy analyst performing a blower door test as part of a home energy assessment. This test helps to determine and identify how much air is entering or escaping from your home.
During your home energy assessment, a certified building analyst will walk through your home or business and help you understand how to reduce air leaking in your home, identify the best efficient equipment you can upgrade to, or simply explain how your energy system works. All of this happens while providing coaching along the way on best practices that keep your home running at optimal efficiency. For the cherry on top, we'll make energy efficiency quick fixes while we're in your home, so you can immediately start to see the benefits of energy efficiency!
The home energy assessment program offers not just an assessment, but also provides rebates (i.e. dollars back in your pocket) to those homes and businesses who make energy efficiency improvements. It also includes an income-qualified program that offers free assessments and upgrades to those who qualify. The Walking Mountains Energy & Buildings staff are able to help any Eagle County resident and business owner find the right equipment upgrades and apply for rebates (free money!) that will reduce the cost of their energy bills.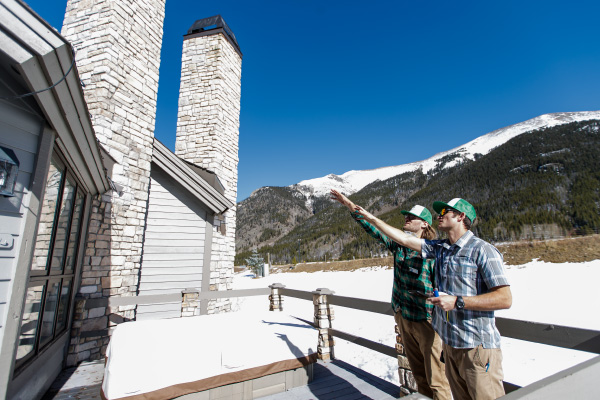 At a home energy assessment, energy analysts discuss the potential for ice dams forming on your house. Ice dams are caused by heat loss due to insufficient insulation and air leakage or poor ventilation in attics.
Start this fall with a to-do list that includes energy efficiency as a top priority. Make your home more comfortable and save money on your energy bills this winter. After all, who doesn't want an extra few bucks per month for that Pumpkin Spiced Latte? Contact the Walking Mountains Energy & Buildings team to get started today!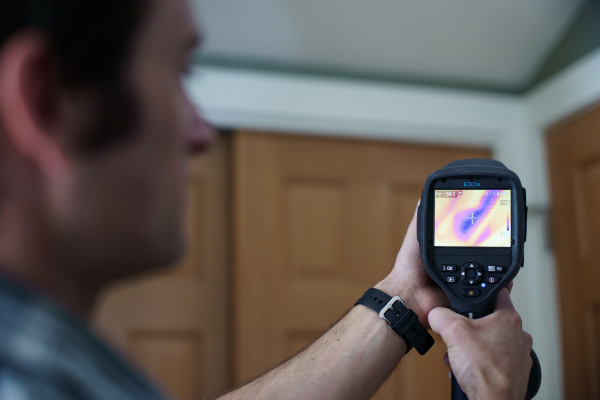 At a home energy assessment an energy analyst uses an infrared heat gun in your home. This device can measure the temperature of an object from a distance with no contact necessary and helps to identify areas in your home that can be more energy efficient.
Are you a business and wondering what more you can do to improve your energy efficiency? Sign up for Walking Mountains' energy efficiency workshop for businesses on October 13th at 2:30 pm. Sign up for free here: Sustainable Business Energy Workshop. Businesses will have the opportunity to hear from energy coaches at Walking Mountains, local utility professionals, and other specialists that can help with understanding energy use in their buildings.
---
Claire Kantor, Amelia Kovacs, and Sam Phillips - Walking Mountains Science Center