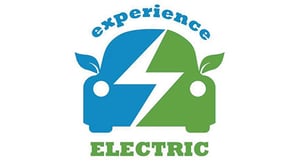 If you've been thinking about buying an electric vehicle – or you're just curious about the technology –
you're not alone. EV's are becoming increasingly popular, and most manufacturers now offer one or
more electric models.


Responding to growing demand, area clean-energy groups are hosting a series of free presentations in
the coming weeks to get the EV-curious up to speed, while several Glenwood auto dealers will offer
limited-time discounts on select EV models starting Aug. 1.


Garfield Clean Energy, CLEER (Clean Energy Economy for the Region) and Walking Mountains Sustainability are offering four Experience Electric workshops:

Wednesday, Aug. 14 at the Rifle Library, 5:30-7 p.m.
Wednesday, Aug. 21 at the Glenwood Springs Library, 5:30-7 p.m.
Wednesday, Aug. 28 at Carbondale's Third Street Center, 5:30-7 p.m
Wednesday, Sept. 18 at the Walking Mountains Sustainability Center in Avon, 5:30-7 p.m.
The workshops will enable participants to learn about EVs on the market today, find out about discounts and tax credits, understand how EV charging works and talk to experienced EV owners. RSVPing is recommended by going to ExperienceElectric.eventbrite.com or by calling CLEER at 970-70409200.
Meanwhile, the third annual Electric Vehicle Sales Event, aimed at drivers in Garfield, Eagle and Pitkin counties, will offer discounts of $1,000 to $4,000 on several popular EV models from Aug. 1 through Oct. 31. Participating dealers are Audi Glenwood Springs, Mountain Chevrolet, Phil Long Honda and Bighorn Toyota, all in Glenwood Springs. Mountain Chevrolet is offering $4,000 off two models, the all-electric Bolt and the plug-in hybrid Volt. (All-electric vehicles use only battery power, while plug-in hybrids have both an internal-combustion engine and electric motors.)
Phil Long Honda is knocking $2,373 off the Clarity plug-in hybrid, and Audi Glenwood Springs and Bighorn Toyota are each offering $1,000 off the all-electric Audi etron and the plug-in hybrid Toyota Prius Prime LE respectively. The discounts are in addition to the state $5,000 tax credit for purchase or $2,500 tax credit for lease, and a federal tax credit of up to $7,500. Together, they can significantly drive down the cost of a lease or purchase.
The Electric Vehicle Sales Event is led by Garfield Clean Energy, CLEER and Refuel Colorado, and sponsored by Holy Cross Energy, Xcel Energy, City of Glenwood Springs, City of Aspen, Town of Vail, Town of Avon, Eagle County, CORE, Walking Mountains Sustainability, Alpine Bank and the Post Independent. Not only do electric vehicles qualify for tax breaks and discounts, they're also much less costly to operate. The electricity equivalent of a gallon of gasoline costs about $1.10 per "e-gallon." For many, the strongest selling point of EVs is their environmental benefits. "Using electricity instead of gasoline for driving reduces carbon emissions," notes Matt Shmigelsky, CLEER's transportation director. "Electricity in Colorado's statewide average power mix is 36 percent cleaner than gasoline. As more renewable energy is added to the grid, electric vehicles will be even cleaner."
Electric vehicles also support Colorado jobs and industry, as they shift the transportation fuel market away from oil and toward electricity, a domestic energy source. That supports Colorado electric utilities and their fuel providers.
About 20,000 EVs are registered in Colorado, and sales are growing by 50 to 60 percent per year, according to the Alliance of Automobile Manufacturers. The Colorado Air Quality Control Commission is considering adopting California's zero-emission vehicle standard, which would require that 6-10 percent of vehicles sold in the state would have to be electric, starting with the 2023 model year. Meanwhile, a network of new fast-charge stations is rapidly coming on line across Colorado and in many other states, making it much easier to travel long distances in an EV.