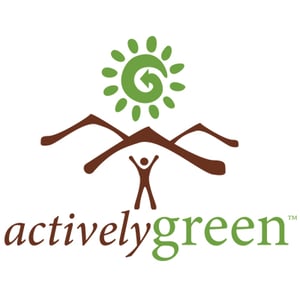 Virtually attend this workshop no matter how long your business or organization has been involved with the Actively Green Program, but make sure to attend this workshop if your business has been in the program for 3 years or longer.
At this point in your business's sustainability journey, it is time to set goals, outline a plan & track progress. While these next steps may seem daunting, don't worry; we are here to help you throughout the process!
In this virtual workshop, Lotus Engineering and Sustainability, a Denver-based consulting firm which has expertise in climate action planning, will discuss how businesses can best meet the Actively Green Standard "Sustainability Policy & Action Plan" criterion by setting effective and measurable sustainability goals, celebrating successes throughout continuous improvements, and ideas for addressing each of the following issues in your sustainability plan:
sustainability planning
environmental management
socio-economic equality and human rights
natural and cultural heritage
risk and crisis management
We'll review how Actively Green businesses have collectively contributed to meeting Eagle County's climate action goals, before hearing from a soon-to-be certified Actively Green business: Sipes Architects.
Sipes Architects, a young Minturn-based firm, has expertise in sustainable design specific to the Vail Valley. Presenters will share how their design process has helped businesses & residences incorporate sustainability and resiliency into their buildings and after thoughts by discussing local examples from their portfolio.
WHEN: Wednesday, June 24th 3:00-5:00 pm
WHERE: Virtual LIVE webinar. This webinar will also be recorded should you miss attending the live event.
COST: FREE & open to all!
REGISTRATION: Sign-up to tune in live, or to receive a recording by clicking HERE and entering your information