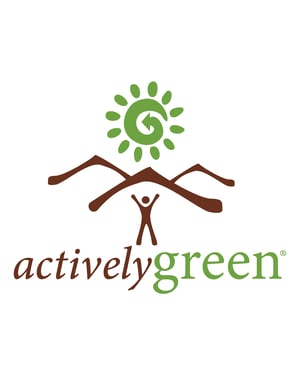 As long as these past six weeks have felt during the COVID-19 pandemic while the economic and social health of our greater valley community have suffered, the environmental well-being of our valley and beyond has prospered. The three pillars of the concept "sustainability" - economic, social and environmental - are the fundamental systems we theoretically intend to find balance between in order to attain a more socially just, more economically efficient, and more environmentally regenerative community than that of which our valley communities currently encompass. Within the definition itself, this concept called "sustainability" is all about continuous improvement.
Pre-Coronavirus, the beautiful Eagle Valley had not yet reached this balance, since the economic and social systems were straining that achievement. While the entire valley was put on pause during the Stay-at-Home order, our economic and social systems were almost entirely eliminated from the equation. Considering poor air quality has recently been connected to a significant increase in the COVID-19 death rate, improving environmental conditions in Eagle County is just as vital as stabilizing our economic and social systems: According to the Harvard University T.H. Chan School of Public Health, the rate of COVID-19 deaths increases 15% with each additional microgram per cubic metre of particulate matter. Vail's air is made up of 18.7 micrograms per cubic meter of PM2.5, among other components.
Prior to the Coronavirus pandemic, individuals' voluntary behavioral changes were not considered a notable climate action strategy, since the result of these would ultimately not garner enough impact on a large enough scale. Post-Coronavirus, and having been enlightened to the importance of: improving communities' resilience, decreasing the necessity for daily employee commuting, and conserving our resources.
After experiencing the uncertainty and anxiety that complimented the pandemic as a community, it is now predicted by researchers - including the Director of the CoolClimate Network at the University of California Berkeley - that our collective experience and understanding of one another as well as of new risks and unnecessary dependencies, will motivate people to make more sustainable life choices and decisions. Researchers believe that in the aftermath of this crisis that no one could escape is a unique and time-sensitive opportunity to propel the public toward action on climate change. Public engagement on climate action through making sustainable behavior changes has the potential to have enough impact to achieve our greater climate action goals.
Without this public health crisis, which has affected 185 countries' economies and societies on a scale so colossal it is incomparable to any other single event in history (though separately, its effects are equitable to the Great Depression and the Spanish flu pandemic of 1918), we would not be given the opportunity to pause and ask ourselves "How have you used this time as an opportunity to learn, to inform meaningful and necessary change, and to continue to improve?"
Sustainability Tips
How have you utilized the COVID-19 pandemic Stay-at-Home and Safer-at-Home orders as opportunities to learn more about the "sustainability" of the Eagle Valley? Uniquely available free of charge during this time, there are hundreds of very informative webinars available from many different entities and organizations. Try tuning into The University of California, Berkeley's webinar, Climate Change in the Time of Coronavirus. This webinar explores how COVID is affecting our climate, lessons for climate from COVID, and opportunities for climate action in the wake of this global pandemic. As a community devoted to a sustainable planet, the Behavior, Energy & Climate Change (BECC) Conference could not ignore the impact that COVID-19 is having on human behavior and its relationship to our climate.
How have you used this time as an opportunity to inform meaningful and necessary change?

Need ideas for home? Check out the seemingly endless list of sustainability guides from Natural Resource Defense Council at NRDC.org/work
Need ideas for business? Check out Social Venture Circle's webinar, Business Survival Tactics During Coronavirus, on business survival tactics during coronavirus. Visit ly/COVID19BizSurvival for a recording of the webinar.
How have you used this time as an opportunity to continue to improve?

Continue improving by volunteering with the U.S. Forest Service in Minturn! Please contact Michelle Wolffe, Adopt-A-Trail coordinator at adoptatrail@vvmta.org, if you are interested in becoming a Wildlife Trail Ambassador.
Continue improving by volunteering with The Community Market in Gypsum! Please reach out to them through their website at www.org/the-community-market/
Kate Manzer is the Actively Green Coordinator at Walking Mountains Science Center. For more ideas on how to support businesses in the valley, email Kate at green@walkingmountains.org



SOURCES
https://www.nature.com/articles/d41586-020-00758-2
https://www.weforum.org/agenda/2020/04/covid-19-what-you-need-to-know-about-the-coronavirus-pandemic-on-29-april/
https://www.iqair.com/us/blog/air-quality/report-impact-of-covid-19-on-global-air-quality-earth-day
https://www.medrxiv.org/content/10.1101/2020.04.05.20054502v2
https://www.bbc.com/future/article/20200427-how-air-pollution-exacerbates-covid-19
https://breezometer.com/air-quality-map/search?lat=39.6426&lon=-106.3862