Recycling is far from dead and in Colorado it's alive and thriving!
Each year, millions of Americans take their plastic, glass, and cardboard items and toss them into their local recycling bin in hopes that these materials will one day be reused and turned into something new. While recycling has commonly been seen as a "quick fix" solution to waste, there has recently been talk on whether recycling is still a viable solution for the masses.

Originally becoming well known and popular in the environmental movement of the 1970's, recycling has been the go-to solution to dealing with waste and material use. However, with the steady increase in the human population, there has also been an increase in the amount of waste being generated. This boost of consumption, especially for products such as plastic, paired alongside China announcing that they will no longer accept mixed plastic and mixed paper from Western countries has no doubt generated some worry and fear among people about the future of recycling.
However, despite China's new stance on not accepting materials for recycling, this isn't necessarily a bad thing. While this might make recycling seem a little more complex at first glance, the good news is that there are still plenty of ways that you can continue to make an impact by recycling. In fact, most materials and recycling facilities rules vary across state to state (and even city to city!), which allows recycling to be tailored to each region, still allowing recycling to be a positive and impactful alternative to waste diversion.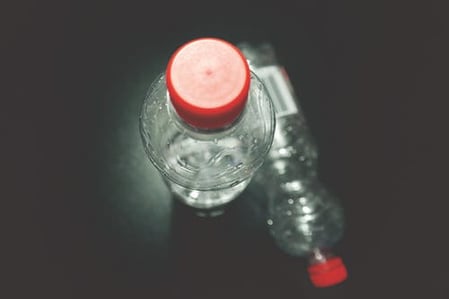 What Colorado is doing! (grant programming, local markets):

In Colorado alone, nearly 95% of the waste generated can be recycled or composted (according to the 2018 "State of Recycling, EcoCycle" report). This includes bottles, cans, paper, grass clippings, food waste, clean wood, and even textiles, electronics, and construction materials. Furthermore, by continuing to implement more recycling programs in Colorado, a stronger "circular economy" can be created and benefited from. By taking products and feeding back into local businesses, positive economic, environmental, and social benefits can occur.
For instance, many local recycling businesses here in Colorado are benefiting from recycled materials markets. In the glass market, Momentum Recycling in the Front Range has been able to double the amount of glass recycled between 2016 to 2017 with an increase of 22,000 tons in one year. While Momentum Recycling focuses on using recycled glass to create new beer cans, glass is also commonly recycled into new containers, counter tops, flooring, landscaping stones, and even highway marking beads. Regarding other recyclables, cartons for milk, juice, or other beverages are a new popular packaging choice, and Colorado is looking for ways to keep this packaging out of the landfill. Thanks to a generous grant from the Recycling Resources Economic Opportunity (RREO) program, Colorado will soon be home to ReWall, a start-up that recycles cartons and turns them into manufacturing roof cover board, exterior sheathing, wallboard, and other building materials. Additionally, the new addition of commercial composting through Honeywagon Organics has been able to increase Eagle County's waste diversion rates while also being able to create a closed-loop system by collecting food scraps and selling nutrient-rich compost right back to the community and local business owners.
Recycling can have an immediate benefit to reducing climate pollution and CO2 emissions and can help Eagle County achieve its greenhouse gas reduction goals of 25% reduction by 2025 and 80% reduction by 2050. With the help of grants from the Recycling Resources Economic Opportunity (RREO) programs such as NextCycle, more assistance can be given to start-up businesses to aid in providing funds for more recycling infrastructure in Colorado. By having additional financial resources available for recycling infrastructure, Colorado will be able to create new recycling end markets for different products, which will allow a stronger closed-loop recycling economy in the state. Some other helpful grants that are also provided via the Colorado Department of Public Health & the Environment (CDPHE) and RREO include funding focused on waste diversion and for composition and regional waste studies. CDPHE is even able to offer rebates for places like Eagle Valley that have free drop sites available for citizens.
Remember that any action (large or small) can contribute to environmental impacts. By being informed and taking action, you can help aid in positive recycling! Be sure to check out our other blog posts about recycling on Walking Mountains Science Center's website, and download the Eagle County Waste Wizard on your smartphone to learn what can and can't be recycled in our community. In Eagle County, the recycling industry is alive, well, and continuing to expand!
Sources
https://www.smithsonianmag.com/smart-news/how-1970s-created-recycling-we-know-it-180967179/
https://www.americandisposal.com/blog/a-brief-history-of-recycling
https://www.colorado.gov/cdphe
https://www.colorado.gov/pacific/cdphe/recycling-grants-and-rebates
https://www.recycleeverywhere.ca/recycling-info/what-they-become/
http://ecocycle.org/files/pdfs/Campaigns/zero-waste-colorado/2018%20State%20of%20Recycling%20in%20Colorado%202018_EcoCycle_CoPIRG_web.pdf