The Energy Smart Colorado program aims to revolutionize the local energy efficiency market and promote energy improvements in homes and businesses by providing access to information, capital, and a skilled workforce. Energy Smart Colorado serves our community through Walking Mountains to provide rebates and energy coaching. To continue fostering energy efficiency and environmentally-friendly choices for homes and businesses, Walking Mountains has announced their 2024 energy programs. There are incentives available to all residents and businesses in the Eagle River Valley. Some levels of incentives require income qualification. Please note that the 2023 rebates will end on December 31, 2023.

Each calendar year in the Eagle River Valley, Walking Mountains offers local Energy Smart Colorado incentives for local homes and businesses to make energy improvements. Funding for energy visits and rebates is provided by Eagle County Government, the Towns of Vail, Avon, Eagle, and Minturn, as well as the Edwards Metro District. Keep an eye out for location-specific rebates, which will be available as soon as possible. Program and Incentive details subject to change and/or discontinue without notice. Annual rebate funds are limited.
Key highlights of the new 2024 programs and incentives from Walking Mountains:
ReEnergize Eagle County is a new program for local working households in the Eagle River Valley offered through Walking Mountains. This program is designed to help working households and retirees that are at or below 150% of the Area Median Income (AMI). If you qualify, you will receive a free home energy assessment and complimentary home upgrades. Up to $7,500 is available in upgrades for qualified households. More information will be available closer to January 1, 2024. If you want to talk to us about this now email: energy@walkingmountains.org.
Energy Smart Colorado residential incentives include up to $1,000 in rebates for 2024 for improvement projects in homes. A home energy assessment is required. If you are considered a community priority household (deed restricted, child care/school staff, first responders, local government & non-profit employees, veterans/active military) you can get a highly discounted, $25 home energy assessment.
Energy Smart Colorado rebates for businesses and multifamily buildings are up to $7,500 in 2024 for completing a qualifying project. A free energy walkthrough is required prior to getting a rebate. Non-profit organizations (501c3) may be eligible for a larger percentage of project cost.
There are 3 Easy Steps to working with Energy Smart Colorado & the ReEnergize program locally:
Step 1: Get an Energy Visit - your gateway to using less energy! This is a requirement of the program if you expect to receive an incentive. After the visit, you will receive a report outlining current conditions and listing recommended improvements. Contact an energy coach or sign up for a home energy assessment or free business walkthrough today!
Step 2: Get Advice & Get it Done - our energy advisors can discuss your assessment report and help you implement projects that fit your budget, ensuring you understand all incentives available to you. We also have a qualified contractor list!
Step 3: Apply for Rebates - we offer cashback rebates, and we can help you find incentives from utilities too! If you qualify for ReEnergize, this step is taken care of for you!
Taking these steps allows you to learn about your home or building; every location is different! This is an easy path to take as you work to do your part for the environment. Don't let the cost of energy efficiency upgrades be a barrier to making the Energy Smart choice. We can help, and we can connect you with others who can help too!

Walking Mountains, in collaboration with our local towns and county governments, encourage you to leverage these 2024 rebates available as you make strides toward a more sustainable home/building. For a comprehensive list of qualifying products, specifics on the new 2024 rebate amounts, and rebate rules, visit our detailed information for ReEnergize Eagle County and Energy Smart Colorado incentives.
Contact Us:
Energy Programs Team
Walking Mountains
970-328-8777
energy@walkingmountains.org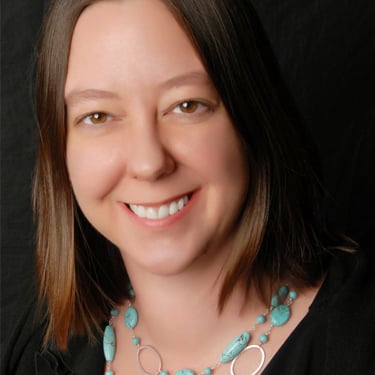 Nikki Maline
Energy Programs Director
Nikki is the Energy Programs Director and an Energy Coach for local homeowners and businesses. She facilitates the Energy Smart Colorado Program locally (Eagle River/Vail Valley). Daily she oversees the Energy Programs staff and a local Energy Smart Analyst team, manages the Energy Assessment process and rebate programs, visits local businesses to talk about energy improvements in their buildings, and provides Realtor training on Energy Efficiency. Nikki loves sharing sustainability ideas with others, experiencing nature and seeing new things. She is a certified BPI Building Analyst.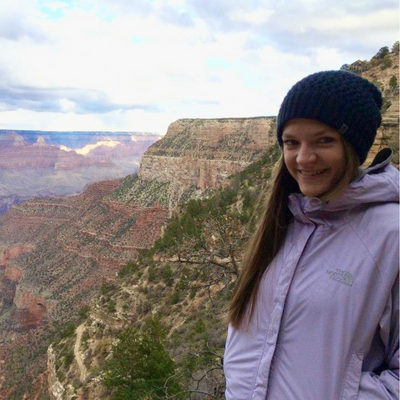 Cody Kumar
Energy Programs Coordinator
Cody began at Walking Mountains Science Center in January of 2023 as an Energy Programs Coordinator. She provides support and coordination to residences in the area to help them save energy and qualify for energy efficiency rebates, the goal being to reduce green-house gas emissions and promote environmental stewardship.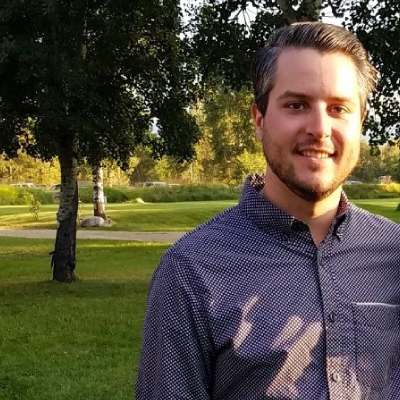 Diego Betts
Energy Programs Coordinator
I joined Walking Mountains as the Energy Programs Coordinator in November, 2021. I provide administrative support to the sustainability team and other departments within Walking Mountains as well as coordination with outside organizations. I also assist with providing information to residents and businesses regarding energy use reduction, building efficiency, and assist with navigating rebates related to energy efficiency and building performance improvements for residential and commercial buildings.