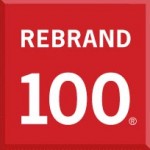 Recently Allegory Studios, our marketing partner, was awarded huge accolades for the Walking Mountains 2010 rebranding campaign. They have worked hard on the effort and we are thrilled to see them receive such a prestigious award. Big thanks and kudos to everyone at Allegory!
Walking Mountains Science Center was named one of the world's most effective rebrands in the seventh annual REBRAND 100® Global Awards. This prestigious accolade is the highest recognition for excellence in brand repositioning, and is the first and only global program of its kind. Allegory Studios led the rebranding of the former Gore Range Natural Science School to reposition the organization as a national model for public-private partnerships in outdoor science education. Timed with the groundbreaking of the non-profit's $10 million campus that will seek LEED Platinum certification, the project included a new name, tagline, logo and positioning, as well as a website redesign, advertising, email newsletters, signage and printed collateral.
"The new brand reflects their educational philosophy," says Cynthia Forstmann, Allegory Partner and Brand Strategist, "It's a story that captures the joy of learning in nature, the innovation of place-based education, and the importance of stewardship. The Walking Mountains portfolio represents a high-level of strategy, creative execution and full-on implementation. The entire effort was a collaboration with the staff and board and we are proud to help to tell their story."
"There's been some great work over the past months, and it wasn't an easy task to shortlist the showcase projects," said Sajag Patel, Managing Director and Principal Creative, Breathe Branding in United Arab Emirates and 2011 juror. To select winners, a new, international panel of multidisciplinary experts convenes yearly to review the best of the submissions. They consider "before" and "after" representations of brand transformations with written summaries.
Our new name, Walking Mountains Science Center, uniquely emphasizes the importance of a greater personal connection to, and scientific understanding of, nature. Our programs take place in nature with participants literally walking in the mountains. Over time mountains walk, geologically shifting their shapes and formations. Through careful personal observations and scientific study, we can observe and learn about these important changes.