Mickey has been at it again this morning - painting, painting, painting! You can follow his progress on the Nature Nook here on our blog or Facebook page. Take a look at the mountain lion he created this morning...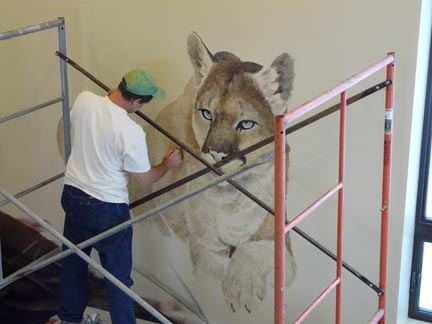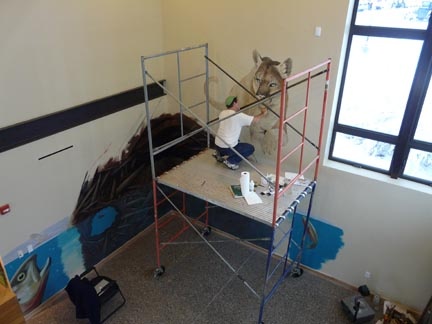 More progress.... a shot from this afternoon:
The Nature Nook exhibits are slated to be finished by November 18th of 2011! Stop by to check out our progress on these larger than life displays. The science center is open Monday - Saturday and admission is free.