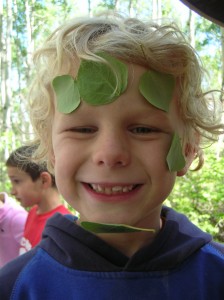 It's that time of year again, animals will soon wake from hibernation and birds, beetles, bugs and trees will again come to life with the sweet scent of spring. It's also time to think about getting the kids out into nature this summer! Walking Mountains summer science camp registration will begin this year for the public in March. Parents can register their kids by downloading forms online at www.walkingmountains.org/summercamps or by stopping at the campus in Avon.

Parents are reminded that Walking Mountains Summer Science Camps in Vail, Avon and Eagle do reach capacity quickly. Priority registration is available for annual donors. Parents can make a one-time donation here to enable priority registration in February. Scholarships are also available based on financial need.
Walking Mountains Summer Science Camps let children experience the wild places of Eagle County while nurturing their connection to the natural world through backyard explorations. Campers investigate principles of ecology while developing an understanding of scientific concepts through fun, adventure, and exploration. Camp sessions highlight different natural history topics and are geared toward helping students develop an understanding and appreciation of the natural world. Sessions are age-appropriate and supervised by qualified environmental educators that make learning safe and fun.
Four to five day science day camps are offered for children in first through sixth grade (the grades they will enter in the fall) and three to four day overnight camps for third through eighth graders. New this year is the Earth Explorers program for first and second grade children. Kids can sign up for am or pm four hour sessions where each week introduces a new science theme for explorations and adventures! Activities are different for each session, but will include hiking, crafts and cool experiments.
Encourage the kids to explore their curious nature this summer with Walking Mountains Science Center. Vail Summer camps listed below represent only a few examples of scheduled programming:
Volcanoes, Caves and Canyons, 1st and 2nd Grade Day Camp
Visit a crater, build a volcano and explore a cave. Journey to some of Colorado's most exciting geologic creations, and discover what makes them happen.
Surviving the Wild, 3rd and 4th Grade Day Camp
Learn how to build shelters, locate water, identify edible plants, make cordage and many other skills crucial to surviving the wild! Program concludes with an exciting one-night camping trip!
Adventure Seekers, 5th and 6th Grade Day Camp
Come explore the many adventures our Valley has to offer! Bag a peak, raft a river, scale a wall. Challenge yourself, work as a team and create exciting memories this summer.
Sustainable Design, 7th and 8th Grade Overnight Camp
With a group of peers spend 4 days and 3 nights living in a wilderness hut and developing your very own community! You will be given the tools to explore the ideas behind sustainable design and even create your dream home!
Summer science camps spaces are limited and will fill up quickly, you can download registration forms in advance at www.walkingmountains.org/summercamps. Scholarships are available based on financial need. Please call (970) 827-9725 for more information.