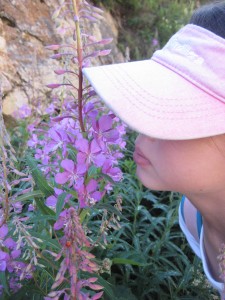 Kids love to garden. There's something exciting and amazing about watching a green plant spring forth from a seed. The paradox is that kids also typically don't have a lot of patience. "Now what?" is the question we usually get after putting a seed carefully under soil and gently dousing it with water. Of course, we can't make this process instantaneous, and it is probably a good way for kids to learn about patience and that some things in life just take time.
There are a few ways, though, that we can make this process a little quicker and a little more visible for kids:
Choose seeds that sprout quickly; beans or peas are a good choice.
Take a clear plastic cup and a paper towel. Fold the paper towel so that it is approximately the same height as the cup.
Roll the paper towel into a tube and put it in the cup.
Use a spray bottle to moisten the paper towel.
Finally, carefully insert several seeds into the paper towel at evenly spaced intervals around the cup.
The paper towel will need to be moistened regularly, but this setup will enable you to observe the seeds as they sprout. The plants will only last so long growing in this format, but they can be easily transplanted into a cup of soil once they have roots and leaves.
There are lots of variations on this experiment; try planting different types of seeds and watching how they develop differently. Compare monocots (like corn) with dicots (like beans or peas). Compare small seeds with larger ones, or compare different varieties of a particular species. It's really pretty simple; take water, sunlight, and seeds, add a little curiosity, and you'll be amazed at what will bloom.
Author: Jaymee Squires
Check out our summer community programs schedule at Walking Mountains Science Center. We are open to the public M-Sat, 10-6 with FREE admission.