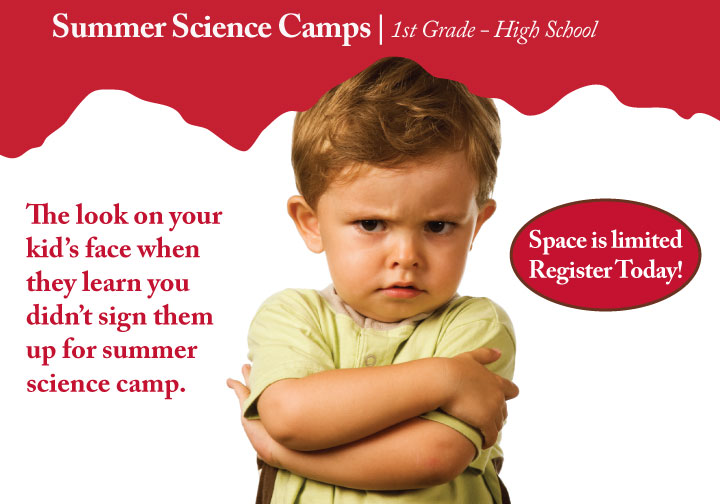 Activities For Kids In Vail When Schools Out
Schools out and it's time to get your kids into Summer Science Camp before they're all full. In the Eagle Valley adults and children alike have opportunities for outdoor adventure. A busy family can have difficulty providing enriching summer activities throughout a bustling work week. Walking Mountains Science Center in Avon is here to help! Our Summer Science Camps offer weeklong day camps for students entering first through eighth grade. Here at Walking Mountains we also provide single day experiences for first and second graders through our Earth Explorers program.
Take advantage of this great opportunity and sign-up your family today. Walking Mountains offers camps out of the Science Center in Avon and Brush Creek Elementary School in Eagle. From Creek Critters to Underwater Robots, you are sure to find something that works for you.
First and second graders can check out 5 Senses Alive where campers discover how different animals use their senses to explore and survive the world around them.
For students entering third and fourth grades, campers can discover the local Eagle River watershed in our Wandering the Watershed camp. Campers will utilize navigation skills to explore the Eagle River while discovering habitats of creatures that live in and around this riparian community. Or checkout Where the Wild Things Are during which campers can get crazy in nature exploring the diversity of animals that call these mountains home and their specialized adaptations to thrive and survive in their environments. Let the wild rumpus begin!
Summer science campers will spend their week exploring, hiking, learning in our beautiful surroundings, and making new friends. Camp sessions highlight natural history, sustainability, and STEM topics that are geared toward helping campers develop an understanding and appreciation of the natural world. Sessions are hands-on, age-appropriate and taught by environmental educators that make learning safe and fun.
Summer science camps at Walking Mountains are a sure way to provide your child a hands on and educational week of summer fun. Spaces are filling up quickly so sign-up your family before it is too late by clicking here.
If you have any questions about Summer Science Camps visit our FAQ page or give call 970-827-9725. We look forward to seeing you this summer!