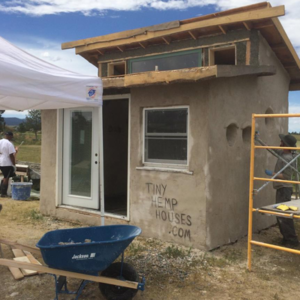 Have you ever wondered how something works or how something was made? In the monthly Science Behind series, we partner with a guest presenter to explore a large variety of interesting topics. The Science Behind series offers opportunities for adults to apply new knowledge and skills to everyday life, while having fun!
** This Science Behind event took place in July, 2016 **
The Science Behind Hemp Applications and Solutions
Hemp has long been a plant revered for the length and strength of its fiber, for the nutritional benefits of its oil, and for its ability to thrive in harsh conditions. It was first discovered in China during Second Century B.C. where clothing was made from the plant. For centuries hemp has been used to make over 25,000 products varying from the sails on Viking ships to 3-D printing.
While hemp has proven to be an incredibly useful resource, it has been riddled with controversy for many years. Banning the production of hemp in the United States in 1937, its association with THC and marijuana have suspended the potential of industrial hemp for decades. The keynote speaker of the Kyoto Hemp Forum this past year, Chris Conrad, commented, "Unfortunately, the large scale use of hemp to tackle ecological problems has yet to be attempted due to the ongoing stigmas against this wonderful plant." Currently Colorado is one of a handful of states that can legally grow and manufacture hemp, though knowledge of this largely untapped resource is not widely available.
Join Walking Mountains Science Center with special guests Michael Bright from THC, The Hemp Connoisseur Magazine, and Doug Amberg, a Hemp-crete construction professional as they explore the applications and solutions that hemp yields. On Wednesday, July 20th from 6:30-8:30pm Bright and Amberg will hold a presentation answering what hemp is, what makes it so extraordinary, and explore a way to incorporate hemp into our everyday lives. Both skeptics and supporters are welcome to share in this learning opportunity.
Michael Bright is the Chief Financial Officer for THC, The Hemp Connoisseur Magazine. He is also the CEO of three other companies, in various stages of development, in the Cannabis and Industrial Hemp space, since early in 2014. He was the CEO of a very entrepreneurial not for profit organization in Denver for over 12 years as well as a sales leader in pharmaceutical sales for 13 years before that. He has strengths and expertise in leadership, strategic management, finance management, disaster management, marketing and sales management, advocacy, entrepreneurship, and medical practice management. A degree in business administration and a Masters in International Marketing have demonstrated a love for education and life-long learning.
Doug Amberg is a construction professional with over twenty years of experience. He is the owner and operator of Lime Green Builders Ltd. which aims to be a pioneer in the hemp lime construction industry. He is also founder of the Healthy House Initiative which seeks to advocate, educate, and promote construction practices that produces homes that are healthier for the people who live in them, the people who build them, and the planet we all share.

IF YOU GO…
What: The Science Behind Hemp
When: Wednesday, July 20, 2016 | 6:30-8:30 pm
Where: Walking Mountains Science Center in Avon
Cost: FREE, $5 donation suggested.