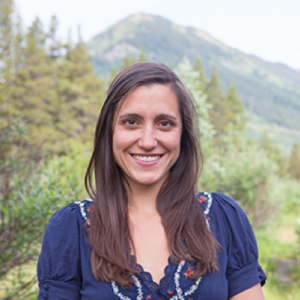 Have you ever wondered how something works or how something was made? In the monthly Science Behind series, we partner with a guest presenter to explore a large variety of interesting topics. The Science Behind series offers opportunities for adults to apply new knowledge and skills to everyday life, while having fun!
** This Science Behind event took place in March, 2017 **
The Science Behind Medicinal Herbs to Cure Illness or Injury
The use of plants to cure or lessen the symptoms from an illness or injury is not a new concept. Humans and non-human animals alike have always used the remedies of nature for curatives. The innate healing properties of certain plants and herbs have been identified and passed down through generations for centuries, giving way to many pharmaceutical drugs used today.
In fact, there are over one hundred active ingredients derived from plants for use as modern drugs and medicine. Despite increasingly sophisticated techniques to design medications in laboratories, about seventy percent of all new drugs introduced in the United States are derived from natural products. The ongoing practice of wild-crafted herbal medicine proves to be an ancient art that will continue to endure for the benefit of humankind.



Join Walking Mountains Science Center with special guest Briana Wiles, author, wild plants expert, and teacher, for the Science Behind Medicinal Herbs. On Thursday, March 16th at 6:30pm registered participants will gather to learn from Briana's years of experience while discussing the scientific medicinal properties of local plants in our valley. During this interactive presentation all attendants will be given the tools and materials to practice the art of herbal medicine by crafting their very own herbal concoction to take home. Pre-registration is required to reserve a spot at this program.
Briana has been in practice for nine years and began studying herbalism over half a decade ago. She has found a passion for wildcrafting medicine and foraging for wild edibles in the Gunnison Valley of Colorado. This valley is blessed with an abundance of natural healing plants right outside our doorsteps.
Rooted Apothecary is owned by Briana Wiles, an author, herbalist and teacher. She offers Rolf's Method of Structural Integration, makes a variety of homemade organic & wildcrafted herbal body care products and sees clients for herbal consultations. Briana's foraging book entitled "Mountain States Foraging: wild and flavorful edibles from alpine sorrel to wild hops" is out in all major book outlets and available for purchase at the Walking Mountains Science Center's bookstore.
IF YOU GO…
What: The Science Behind Medicinal Herbs
When: Thursday, March 16th, 6:30-8:30 pm
Where: Walking Mountains Science Center in Avon
Cost: $10 fee for supplies, Registration Required

Click here to learn more about upcoming Science Behind topics.