Walking Mountains Science Center is proud to be the leading education and environmental stewardship resource for the Eagle Valley, serving more than 90,000 people annually through an array of programs, events and activities. The generous support of our community is essential to our success – thank you!
We hope you'll consider a gift to Walking Mountains before the end of our fiscal year on

June 30, 2017. Whether a renewal or new membership, our donors are instrumental in enabling us to connect people of all ages and demographics to our region's precious natural wonders.
One exciting aspect of our work is that we never know what will inspire that connection. For some, it is discovering a trail for the first time on one of our backcountry hikes or snowshoe tours. For others, it's hearing their child's stories of what they learned during a Field Science Program that we operate in partnership with Eagle County Schools. For the parents of three siblings and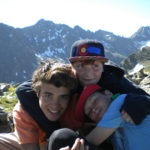 students at Red Hill Elementary School, it was our scholarship program that enabled their children to attend Walking Mountains' Summer Science Camps: "We are a family of six, with four very active, eager and creative children. They love to be involved in groups and learn new things, especially about nature and the outdoors. We are forever grateful for the financial assistance as we would not have been able to attend these awesome camps otherwise! We love that you taught our kids how to love and respect nature."
For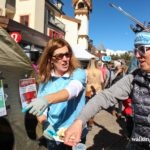 local resident William Day, it was attending Walking Mountains' Sustainable Community Film Series one evening soon after moving to the area: "It was not only the film content that appealed to me, it was also the opportunity to have a group discussion afterwards. The film series has had a profound impact on my life. I continue to support the series and attend the films each month with great anticipation, often bringing guests from out of town." Both of these inspiring experiences were made possible by the generosity of our donors.
Your gift to Walking Mountains will support programs like the Summer Science Camp Scholarship Fund and Sustainable Community Film Series – and many more – that have a real impact on people's lives. In fact, many of our programs are offered for free or at significantly reduced fees thanks to individuals like you who value science education and stewardship.
Please help us continue this practice by making a contribution to Walking Mountains today. Donate online at www.walkingmountains.org/donate.