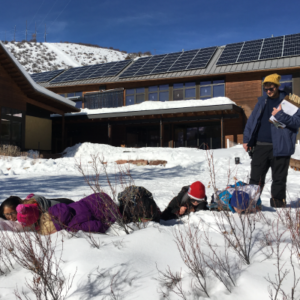 On Friday, the Great Outdoor Colorado (GOCO) Board awarded an Inspire Initiative grant of $1,412,710 to the Eagle Valley Outdoor Movement (EVOM), a coalition led by Walking Mountains Science Center and supported by SOS Outreach, YouthPower365, Eagle County Schools and Eagle County Health and Environment, for their work to engage youth and their families in the outdoors in Edwards, Colo. The community-driven coalition has involved over 30 local businesses, nonprofits and government partners over the course of two years to develop EVOM, an initiative that strives to create interest in, understanding of, and appreciation for our natural environment by connecting underserved Edwards youth and their families to the lifelong benefits of experiencing the outdoors.
Eagle County's grant is one of nine Inspire Initiative implementation awards made in this cycle, totaling $14.125 million. The funding brings GOCO's investment in Inspire to date to more than $29 million, including a $4 million grant from the Colorado Health Foundation, a $75,000 grant from the Boettcher Foundation for rural communities, and a $50,000 donation from DaVita.
Inspire invests in places, programs, and pathways to get Colorado kids and their families outside. The innovative framework is seen as a national model in connecting youth with the outdoors, and the participating communities' approaches to addressing barriers to the outdoors will serve as examples to other rural, urban, suburban, and mountain locales across the country.

Through Inspire, community-based coalitions bring together representatives from local governments and organizations in the outdoor recreation, education, and public health fields, among others. Community members, including youth, have active roles in planning and implementation to ensure all Inspire projects meet their specific needs.
Funding awarded to the Eagle Valley Outdoor Movement will put two years of planning and collaboration into action. The coalition aims to provide equal access to outdoor spaces and opportunities for youth and families in Edwards, with the potential for replicability in other communities in Eagle Valley in the coming years. The initiative addresses a variety of barriers locals experience in accessing the outdoors, including a lack of awareness of outdoor recreation opportunities, transportation, perceptions of risk, time, and costs associated with programs and equipment. Programs offered by Eagle Valley Outdoor Movement partners will mitigate these barriers by providing programs that influence individuals to engage with the outdoors close to their homes so they may become stewards of Colorado's natural environment and experience the lifelong benefits of spending time in the outdoors.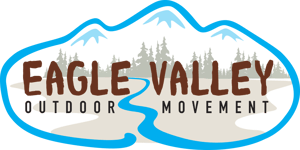 The Eagle Valley Outdoor Movement has focused on the community of Eagle River Village Mobile Home Park and the county run community of Lake Creek Village. With the implementation of the Eagle Valley Outdoor Movement, these Edwards neighborhoods will see new nature playgrounds for youth and outdoor gathering areas for families, along with increased safety measures that will allow residents to access existing amenities like the bike path along Highway 6 and the Eagle River. These improvements will provide youth with close-to-home destinations where they can build confidence in outdoors with their entire families.
Along with place improvements, EVOM partners have created a continuum of outdoor and environmental education programs – to occur during the school day and out-of-school hours – with age-appropriate, outdoor learning and exploration opportunities for youth in preschool through twelfth grade. EVOM partners, like Eagle Valley Land Trust, Colorado Parks and Wildlife and Eagle River Watershed Council, will offer community-based family programs weekly and free of charge. In collaboration with Eagle County School's Career X program, EVOM partners will offer environmental leadership development opportunities for high school students.
Over the course of the three year implementation period, the Eagle Valley Outdoor Movement will provide nearly 40 youth and community jobs and will impact 5,500 youth in Eagle County Schools annually.
The Eagle Valley Outdoor Movement is a coalition of over 20 organizations with the goal of increasing access to, and comfortability in the outdoors for youth and adults in the Eagle River Valley of Colorado.
For media inquiries please contact Gina Van Hekken, Director of Grants & Strategic Initiatives for Walking Mountains Science Center at 970.827.9725, email ginag@walkingmountains.org or go to www.walkingmountains.org/evom for more information.
For media inquiries to Great Outdoors Colorado, please contact Jackie Miller, Director of Youth Initiatives at 303.226.4524, email jmiller@goco.org or go to http://www.goco.org/grants/apply/inspire-initiative for more information.