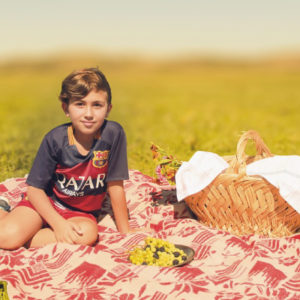 When is the last time you took the opportunity to truly relax in nature? With so many abundant recreational activities to take part in in Colorado it can be easy to forget to slow down and enjoy the more restful opportunities outdoors, such as a picnic. A picnic is an excellent opportunity for all ages to step away from distractions of the modern world and immerse the senses in a world of natural sights, sounds, and smells while enjoying a good meal.
Spending time outdoors is important for mental health and it can be a great opportunity to catch up with friends picnic potluck style, spend quality time with family, or impress a first date. Eagle Valley offers endless opportunities for picnicking in nature whether you choose to hike your picnic supplies into your favorite backcountry space or simply drive the family to Nottingham Park in Avon for a lakeside lunch spot with minimal logistics.
It's important to come prepared for your picnic whether you decide to keep it simple and snack on finger foods such as sandwiches or cheese and crackers or step up your game with a pre-prepared four course meal. Will you bring a blanket to dine on or will you choose a location with picnic tables? Have you checked the weather forecast for the day? The best part about a picnic is that there are no rules. Be as creative with your day as you would like, just remember to follow Leave No Trace principles!
20 Great Adventures is a mini blog series by Walking Mountains Science Center's Youth Programs staff to celebrate the organization's 20th anniversary of providing natural science education to the Eagle Valley.
Ashley Daniels is a fellow and educator at Walking Mountains Science Center. She is new to the valley and has enjoyed discovering the endless trails and beauty that the area has to offer.