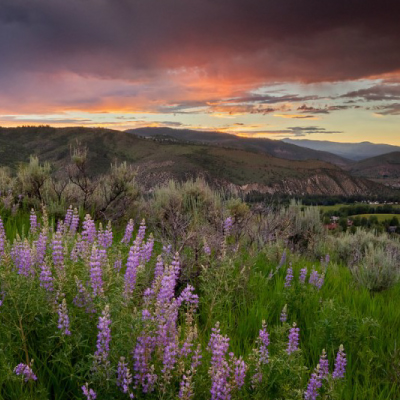 As we prepare to say good bye to summer, the cooler temperatures and changing colors of fall bring some of the most picturesque scenery of the year to our valley. Wildlife begins moving from their summer range to winter habitats, the elk rut begins, bears kick their summer feeding frenzy into high gear, and our mountains transform into a shimmering sea of golden aspens. There truly is no better time to explore your artistic side while out on the trail!
For those hiking enthusiasts among us who also enjoy capturing our beautiful backyard through photography or painting, Walking Mountains Science Center is offering two unique hiking programs focused on art in the backcountry. These final two hikes in our summer Science Behind on the Trail Series will get you out onto some of our valley's best trails with local Colorado artists to explore the connections between art and our environment, and hone your artistic skills along the way!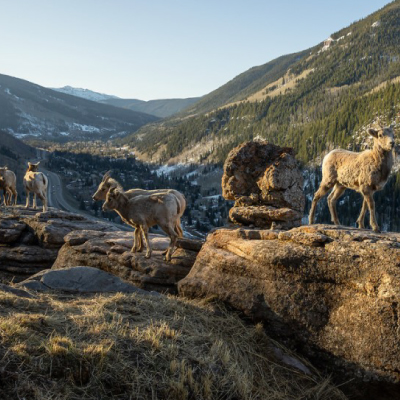 August 28 | The Science Behind Nature Photography with Todd Winslow Pierce
Brady & Sopris Lakes | $25 ($15 young professionals discount)
Vail wildlife photographer Todd Winslow Pierce will be joining us for this half day hike focused on capturing our environment through photography! No prior experience is required—bring your smart phone or your camera and your hiking boots, and get ready to look at our mountains through a new lens! This hike will take place at Brady & Sopris Lakes, near the Missouri Lakes trailhead, and is a moderate 2-3 mile hike along a creek to a stunning alpine lakes basin.
For more information on Todd and his art visit https://www.toddwinslowpierce.com.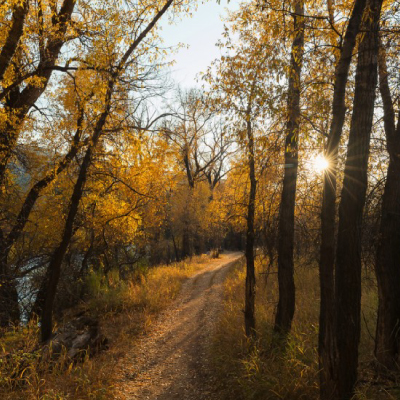 October 2 | The Science Behind the Art of Fall Colors with Lewis Williams
Martin Creek Trail | $40 ($25 young professionals discount)
Join Montrose based artist Lewis Williams for a color study focused on how to better use color in your art, and capture Colorado's golden aspens in your painting. On this hike we will hike up the Martin Creek Trail outside of Minturn through some of our valley's most stunning aspen groves. Water Color pencils & sketch paper are included in the registration fee, and all experience levels are encouraged to join! Feel free to bring your own supplies as well if you are so inclined. Along the way, Lewis will also share his experiences with his recent Paint Across America Project, where he biked from California to Maine connecting with communities through plein-air painting along the way!
For more information on Lewis and his art visit http://lewisartwilliams.com/.
---
Nathan Boyer-Rechlin is the Community Outreach Coordinator at Walking Mountains, and coordinates & guides WMSC's backcountry hiking programs.
Hike with Walking Mountains!
If you are interested in exploring your local backcountry trails with a guide, or learning more about the wildlife (and how to track them) or snow science of our valley, join Walking Mountains Science Center for half day snow shoe tours in the White River National Forest each Tuesday and Thursday. Programs include tracking programs and snow science hikes. For more information and to register visit www.walkingmountains.org/snowshoe.